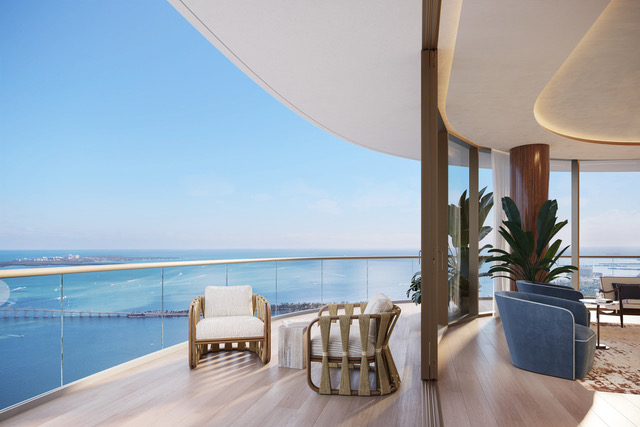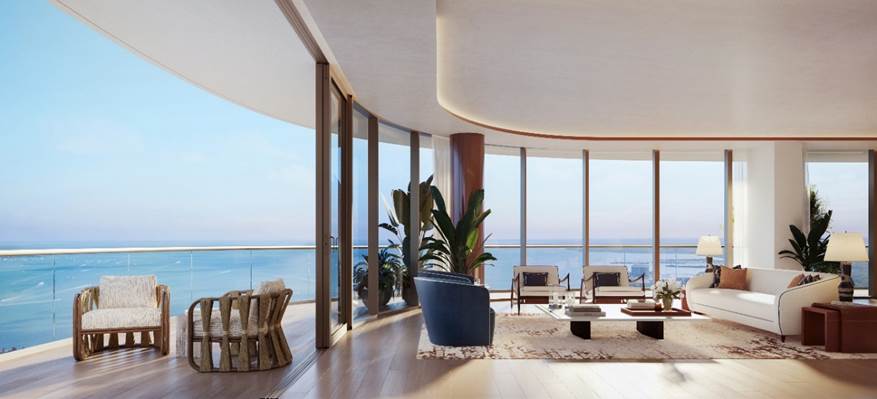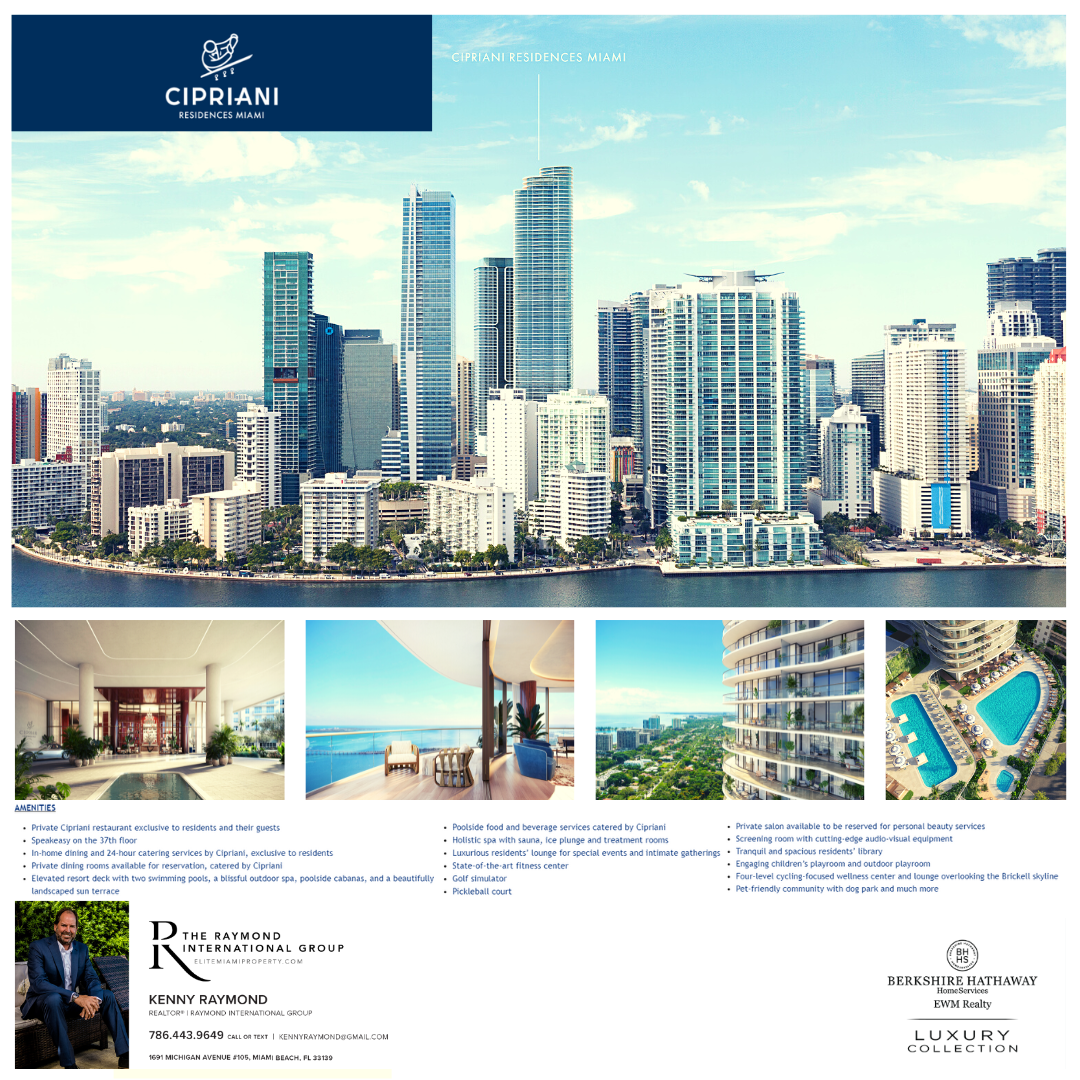 Positioned on a privileged location, 1420 S Miami Avenue, at the gateway to the vibrant Miami neighborhood of Brickell, Cipriani Residences Miami epitomizes the timeless Italian spirit, style, and service for which the brand is so revered,
To live in Cipriani Residences Miami is to enjoy those signature service standards first established at Harry's Bar in 1931 and perfected through generations. Individual tastes are indulged, and needs are anticipated with an intuitive understanding of when and where their attention is required.
This magnificent building rises at 80 stories. Comprised of 397 residences, Cipriani Residences Miami boasts magnificent panoramic views of Biscayne Bay, Simpson Park, Coconut Grove and the Brickell skyline. The projects is masterfully designed by a team of visionaries that include Arquitectonica and 1508 London, and developed by Mast Capital.
Residences range from one-bedroom plus den to four-bedroom residences ranging in size from 1,194 square feet of interior with 757 square feet of exterior to over 3,495 square feet of interior space and over 1,053 square feet of exterior space. In addition, every residence features generous living areas with ceiling heights of 10 feet, floor-to-ceiling sliding glass doors and windows with magnificent panoramic views, terrace access from the living room and primary bedroom of every residence.
Development Facts & Highlights:
MAINTENANCE is approximately $1.40 a foot (applies only in the living space)
RENTAL POLICY is twice a year; 30 days minimum.
APPROVED PROJECT
ZONE X (Elevated land, out of flood zone) This will help keep your insurance premiums low
HOSPITALITY BRAND of 4 generations of luxury hospitality that span close to 100 years.
FIRST CIPRIANI RESIDENCES to be constructed from the ground-up (Pre-construction)
INCREDIBLE TEAM is comprised of Arquitectonica, 1508 London, Mast Capital and Cipriani