Why My Home Won't Sell
Posted by Kenny Raymond on Wednesday, February 17, 2021 at 9:20 AM
By Kenny Raymond / February 17, 2021
Comment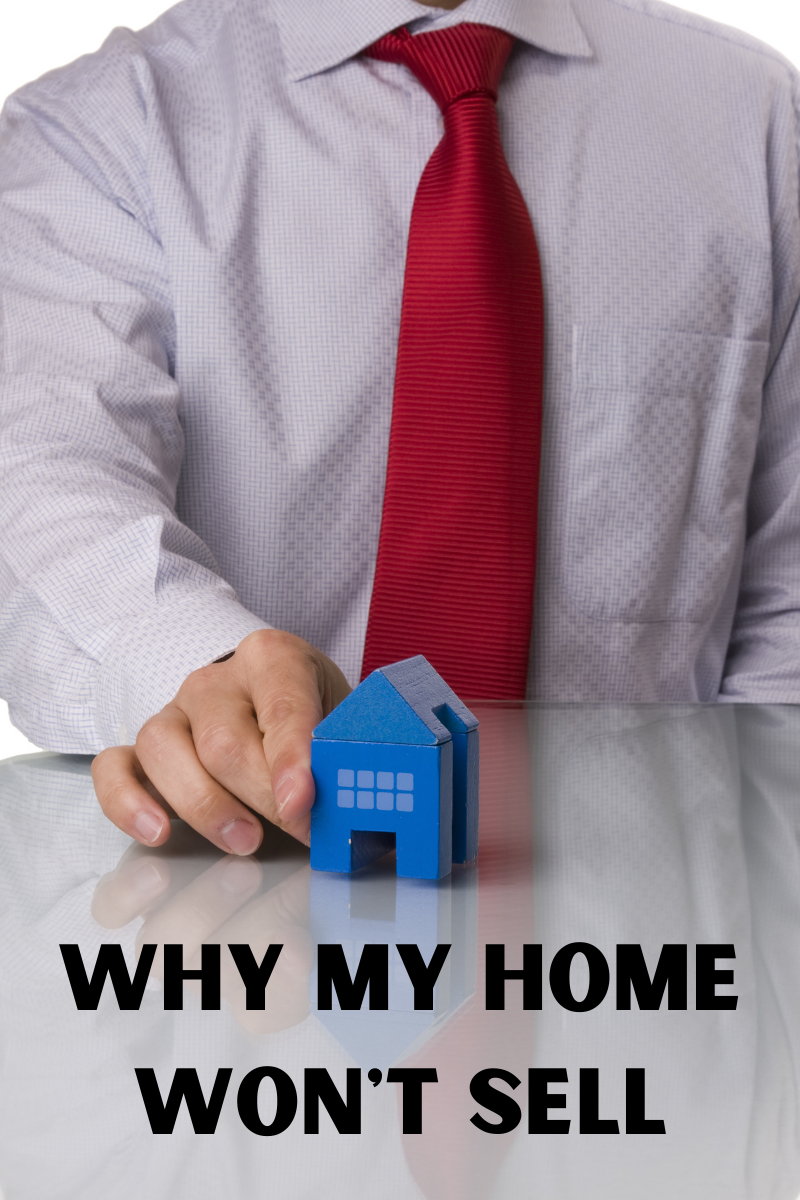 If you're currently trying to sell your house you may be facing a stressful journey, especially if your home isn't selling as quickly as you would like it to be. There are a few different reasons that can play a role in why a house may be sitting on the market for an extended period of time, and while each property is unique, here are a few common reasons why your listing may be stuck on the market.
Over or Under Priced
There are dangers in both under and over pricing a home. If you price your home too low because you're "motivated to sell" then many potential buyers may worry there is something wrong with the house because of the sale price and thus never take the time to even look at it as a viable optio, if you over price your home you may also lose out on potential tours and offers because buyers will see other listings within the area that are more affordable but comparable listings. Because of this, it is vital that you price your home accurately. A good agent will be able to help you do so by providing you with comps in the area as well as the current market value of your home.
Related: Luxury Features That Aren't so Luxurious
Contingencies
Do you have contingencies within the sale? Are you motivated to sell? If you have contingencies or barter too much with any potential buyers you may be driving traffic, and thus offers away. While there isn't a danger in a counteroffer, if you counter or barter too many times you may risk losing the offer completely.
Online Listing
Your online listing is a huge piece of selling your home. If your listing isn't boasting your homes features with professional photos that showcase each room, then your listing may not be receiving the views or traffic that it deserves. Having an online presence is crucial in today's market. Working with an agent who is tech savvy and able to get your listing to look picture perfect is a must in both a quick and efficient sale.
Related: Best Golfing Communities Near Miami
While the list of potential reasons your home is stuck on the market could result in a number of different answers, these few things are the most common. Nearly all of these can be avoided by using the right agent and that is why it is so important to hire an agent who not only is an expert with the current market but is also willing to work for you to ensure that your home is listed at the right price, with the proper marketing and give you advice on any issues they foresee.
If you're currently searching for a new home, are in need of a qualified seller's agent to help you list and market your property, or if you have any questions regarding Miami Real Estate, please feel free to contact our office at any time.