When Should I Buy a House in Miami?
Posted by Kenny Raymond on Thursday, November 18, 2021 at 1:44 PM
By Kenny Raymond / November 18, 2021
Comment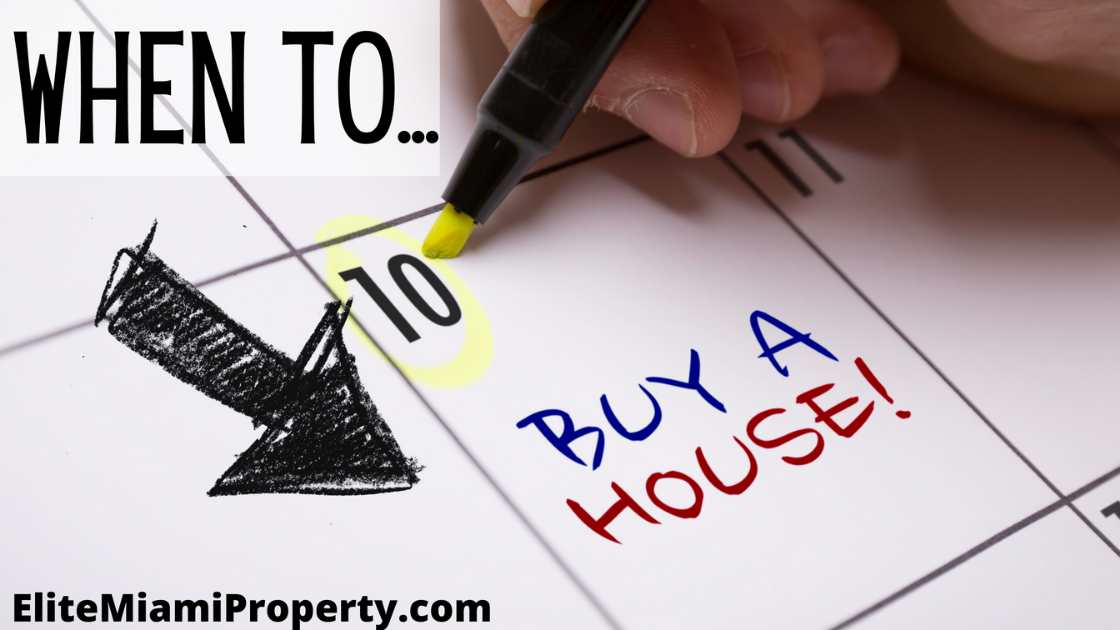 A common question amongst home buyers is simply, when should I buy a house? While there isn't a perfect black and white answer to this question, luckily there are a few things to consider that may make your decision on when to buy a little easier. Florida Real Estate, as with many other states, tends to follow a trend where homes are either listed at a higher or lower price, inventory is fluctuating and mortgage rates are changing, so ultimately you have to decide what is most important in your purchase. Is it having the best mortgage rate? The most inventory to tour houses until you find your dream home? Snagging a home at a low price?
Related: Scared of Having Buyer's Remorse? Here's What to Look Out For
While there are no guarantees when it comes to buying real estate or how the market will change, generally speaking the seasons are known to provide solutions to a few of these questions. For example:
Listing Price – The median list price in Miami fluctuates pending on the season, with Summer seeing the highest price tags. Winter is generally when you'll find the lowest list prices, followed by fall and finally spring, so if you're looking to buy a house, now is a great time to start your house hunting.
Mortgage Rates – For some, it isn't all about the price of the home, but rather what interest rate you'll get on your mortgage as it could end up costing or saving you tremendously over the life of your loan. On average, December is the month where you'll get the best mortgage rates, another reason buying a house now is a great decision.
Housing Inventory – Fall and Winter are notoriously known for lower housing inventory, partially due to great mortgage rates as well as lower list prices, and with the current seller's market, inventory is even lower than normal. Luckily even with low inventory, as long as you work alongside a reputable realtor®, you can still find the home of your dreams even if that means skipping hours of strolling through open houses.
Related: Miami Home Sales are Primarily Cash Sales
The real estate market in Miami is always competitive as many people hope to call the sunshine state home, which is why is it imperative that you work with not only an experienced realtor® but also a local realtor® who maintains knowledge of the local market, ensuring that whenever you choose to buy a home, you are represented well and can find the perfect place to call home.
If you're currently searching for a new home, are ready to sell your home and need a qualified seller's agent to assist you, or if you have any further questions regarding Miami Real Estate, please feel free to contact our office at any time.