What You Need for the Perfect Day of Snorkeling in Miami
Posted by Kenny Raymond on Friday, July 2, 2021 at 10:15 AM
By Kenny Raymond / July 2, 2021
Comment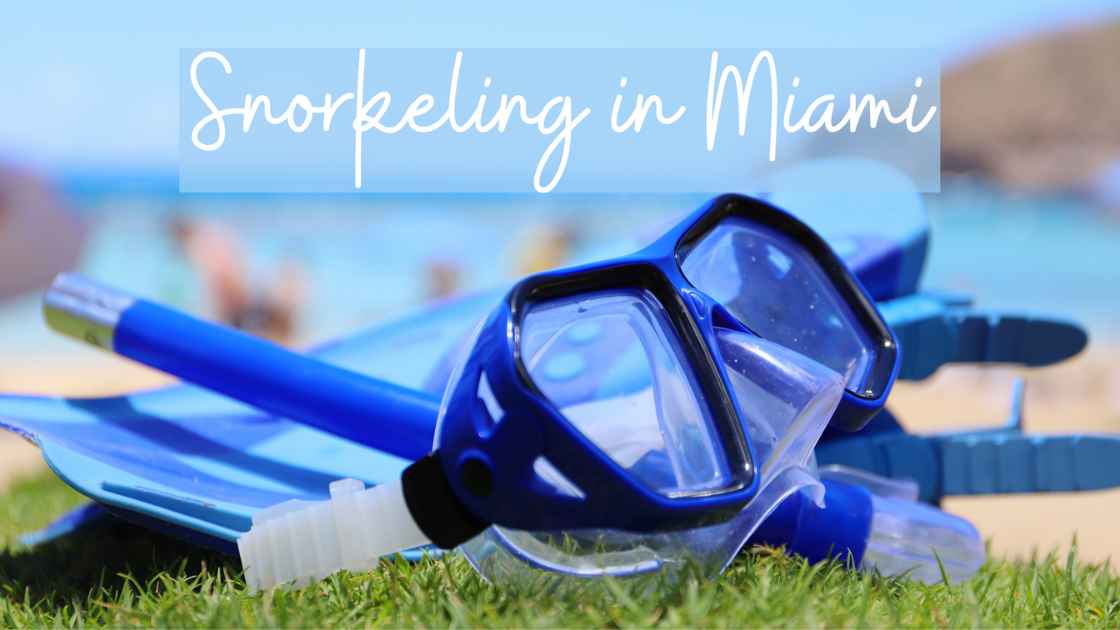 Snorkeling is often an activity that you think of when dreaming of a tropical vacation, a honeymoon, or a special get away, however, for those lucky enough to call Miami home, or for those visiting, snorkeling can be a weekly occurrence. While in many cases snorkeling seems as simple as throwing on a swimsuit and heading out to the water, there are a few things that could help your snorkeling adventure run a little smoother and thus, also make it more enjoyable.
Related: Turtle Nesting Season is Upon Us
Research
Yes, you read that right. Doing a little research can make a huge difference in your experience. For example, if you've snorkeled multiple times, you may be able to handle stronger currents or longer dives, however, for beginners or those looking for a more relaxed adventure, finding calmer currents such as bays or inlets where waves are minimal and wildlife can be seen in shallow waters may be a better place to explore.
Fins and Masks
Like many things, snorkel equipment ranges drastically in price, and while the cheaper equipment isn't necessarily bad, or poor quality, sometimes it is worth investing in gear that will last longer and provide better functionality. Two main things to look for when purchasing or even renting snorkel gear is a proper fin fit to help avoid blisters or cramps, as well as a mask that has a stop on the tube which helps eliminate water from coming into the snorkel tube when under water, and thus, into your mouth.
Buoyancy Vest
This is a great option for either beginners or those who are hoping to have a calmer and more relaxed excursion as it allows you to rest a little more and not exert so much energy to stay afloat. While you can dive with buoyancy vests on, it does make dives more difficult, so these should be used for shallow areas, or for more experienced divers who know how to use the vests.
Related: The Beachfront Amenities to Make Your Beach Day a Breeze
Miami is home to beautiful snorkeling destinations, and while the main stretches of Miami beach lack true coral reefs, many man made dive destinations attract abundant wildlife ensuring that you can enjoy all the colors and wildlife of the ocean with each dive. As with all activities in the water it is important to make sure to follow all necessary safety protocols to ensure the safety of yourself, the wildlife as well as anyone you may be snorkeling with. It is easy to get lost in the beauty of the ocean as sea turtles swim by, however, don't forget to pop your head up above the surface on occasion to ensure you haven't drifted too far from your start or end point.
If you're currently searching for a new home, are ready to sell your home and are in need of a qualified seller's agent, or if you have any questions regarding Miami Real Estate please feel free to contact our office at any time.