What To Expect In The Real Estate Housing Market in Miami, FL
Posted by Kenny Raymond on Wednesday, April 19, 2023 at 2:38:42 PM
By Kenny Raymond / April 19, 2023
Comment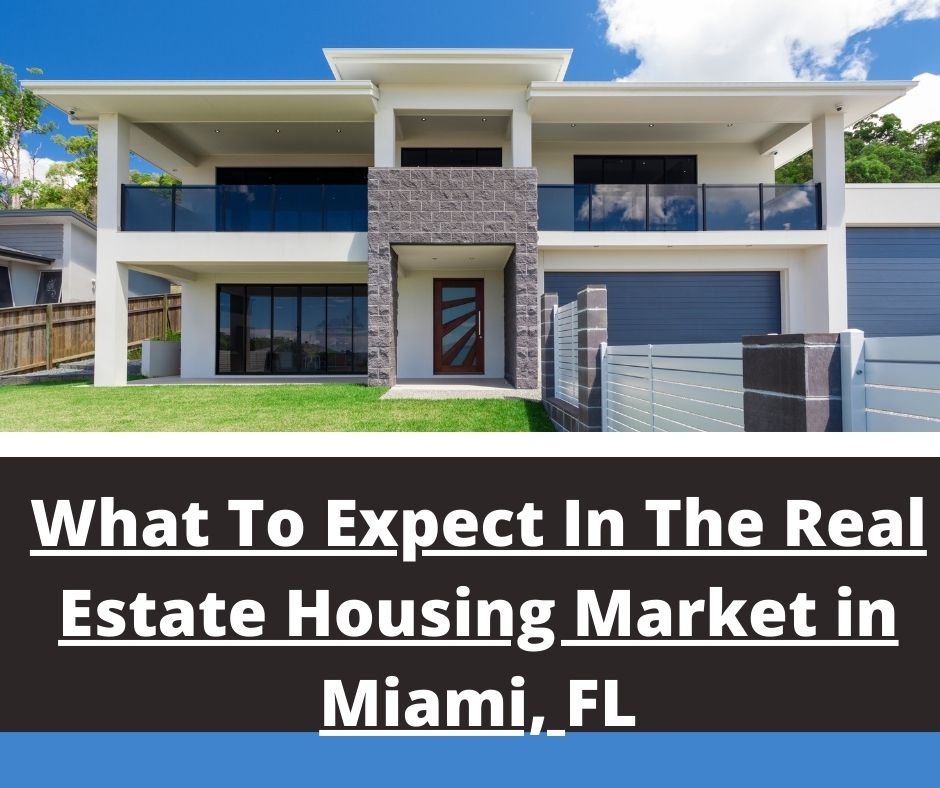 Buying or selling a home can be stressful. However, like any major project, if you know what to expect you'll be better prepared to deal with challenges as they come up. In Miami, Florida, the housing market is on the rise. According to Zillow, as of January 2022, the average Miami home value was $528,788 which was up more than 18 percent over the last year. During the same period, homes were selling at a rate of about 11 percent over list price and 74 percent under list price. However, statistics only reveal part of the picture. General real estate trends and expert insights can help you know what to expect from the Miami, Florida housing market.
Inflation halts home sales
You don't have to be planning your next real estate move to know that inflation means the cost of everything is going up. From groceries to gas, prices are higher. Real estate is not immune to inflation, taking its toll on buyers and sellers. For sellers, it could cost more to prepare a home to sell, such as by making repairs, paying for services, and hiring a real estate agent. For buyers, budgets may need to shift to account for higher expenses for everything, with condos and smaller homes in greater demand.
Mortgage rates are on the rise
As an effort to tamp down inflation, the Federal Market Open Committee raised interest rates seven times in 2022. These increases pushed mortgage rates higher and rates are likely to continue increasing in 2023. Buyers may need to shift their budgets as a result of these higher rates. Some buyers may even decide to wait, if they don't have an urgent need to move. Sellers too, could decide to wait instead of taking on a higher mortgage for their next home.
Buyers may have an advantage
Some real estate agents are talking about what's known as a buyers' market, where there are more houses on the market than buyers. But in Florida, that may or may not be the case, depending on your specific city or town. According to a recent survey from the real estate experts at HomeLight, 46 percent of South Atlantic region agents anticipate a balanced market. However, 37 percent point to a buyers' market, where people could buy a Miami Beach home for less.
Sellers may need to work harder
In those areas where real estate agents are talking about a buyers' market, sellers may need to work harder to get an ideal price for their homes. Getting a home in shape with repairs, staging, and a robust marketing campaign can all contribute to the time and money needed to sell. Sellers in 2023 may need to increase their budgets for selling to be competitive.
The Miami, Florida housing market, like markets across the United States, is shifting. Buyers and sellers who study the market closely are more likely to succeed with their real estate goals.