What Happens When Your Condo Neighbor Tests Positive?
Posted by Kenny Raymond on Friday, March 27, 2020 at 11:43 AM
By Kenny Raymond / March 27, 2020
Comment
It's no secret that news of the coronavirus and COVID-19 is all we seem to hear about lately but what happens when you live in a condominium, been asked to shelter at home, and your neighbor tests positive? It can be a little unnerving but a recent article in the Miami Herald discusses what you should do and what Miami is doing about it if your neighbor in a condo building or complex does test positive for coronavirus.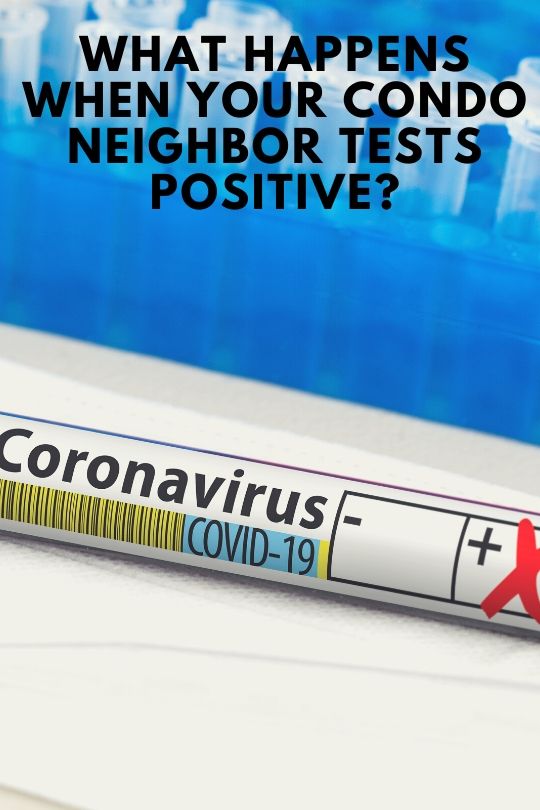 For instance, at the Brickell Bay Club, all of the common amenities have been closed including the swimming pool, tennis courts, and barbecue meeting areas, specifically because one occupant of the condo building has tested positive. It can be difficult to shelter in place or stay home, especially since you are paying homeowner association dues for all these great amenities, but we just can't take that risk. The fitness center and children's play area were also shut down.
The condo management team has urged everyone to stay inside and practice social distancing for at least 14 days. This means quarantine for a lot of people, probably over 100,000 people according to experts since Miami has more high-rise condominiums than any other place along the Florida coastline.
Because land values have risen, more local residents have moved into high-rise apartments and condominiums and almost 1/3 of the total dwellings in the Miami-Dade area have 20 or more units. This is tough though because the Centers for Disease Control have not issued specific guidelines for condo owners, buildings, and apartments even though they have done so for colleges, universities, and retirement centers.
This is uncharted territory and building owners and management teams are given carte blanche to close any amenity they choose, especially if they feel there's a health risk and condo owners should do the same not relying on everyone else telling them what to do but their own conscious, not just keeping themselves safe and healthy, but considering the health and safety of others. Many folks over 50 years old live in these complexes and can create a higher risk environment.
Nobody wants to get sick, even if a person would necessarily die because of this virus, nobody wants to get sick so is staying away from common areas, keeping hands washed, and doing our part in sheltering in place is really the best option for keeping everyone healthy.
More: What if You Need to Sell Your Condo During the Virus?
What if condo associations and managers are not able to force residents to self quarantine?
"Residents that tested positive for COVID-19 should self-quarantine. If they don't self quarantine, the condo association should inform authorities." This is according to Alessandra Stivelman, a partner at the Hollywood base law firm Eisinger Law. [Source]
The Brickell Bay Club has handled the situation responsibly placing hand sanitizers around the building and restricted access to the front desk. Deliveries are not allowed inside the building.
If we all do our part not only protecting ourselves but others, we will get through this together.