What Do Luxury Home Buyers Really Want?
Posted by Kenny Raymond on Monday, May 4, 2020 at 11:36 AM
By Kenny Raymond / May 4, 2020
Comment
Luxury homeowners and buyers place a high value on real estate, naturally, so it's important to know how to appeal to buyers and how sellers can up their game when listing their Miami property.
75%of luxury homebuyers believe homeownership is a sounder investment than the stock market. Why wouldn't you want to maximize that investment with exactly what the buyer is looking for?
Here's what luxury Miami home buyers are really looking for.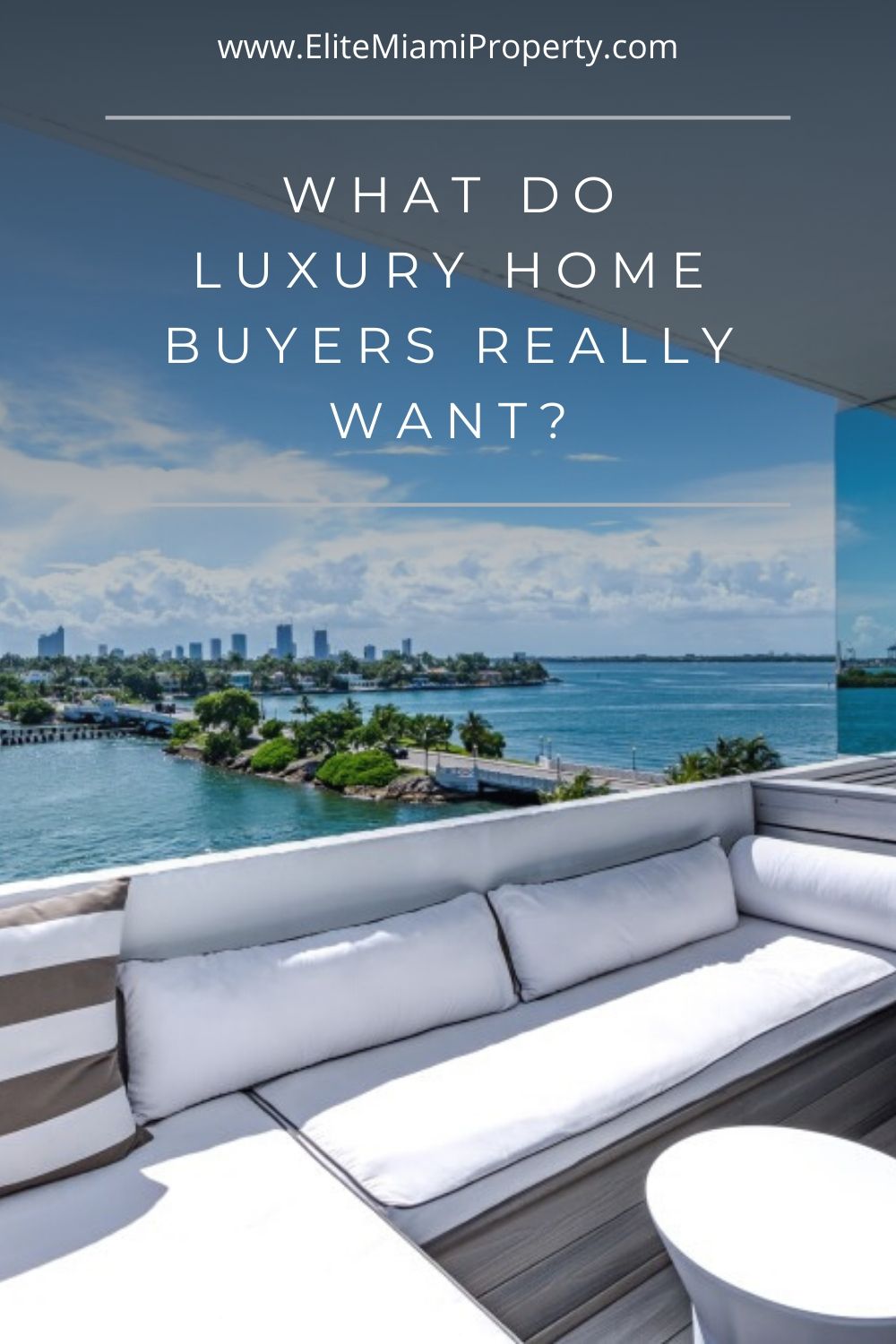 • They want more than one home: Fifty-three percent of those surveyed said they prefer owning multiple "lifestyle" homes to support their lifestyle activities, such as skiing or attending the theatre. Fifty-eight percent said they already own multiple homes.
• They're willing to sacrifice square footage for amenities: Sixty-percent of luxury homebuyers said they would rather have as many upgrades as they can afford in their home rather than greater square footage. Ninety-four percent would be willing to give up 1,000 square feet of living space to get the amenities they most desire, such as living in a better neighborhood, living in a house with "character," more land, access to dining and entertainment and a shorter commute.
• They want a high-tech home: Sixty-six percent expressed a stronger desire for having a "smart" home than a "green" home. Eighty-seven percent said they wouldn't consider purchasing a home that wasn't tech-friendly.
• They value their outdoor space: Luxury homebuyers also placed a high value on outdoor amenities as must-have essentials in a home. For example, they expressed a big interest in having a garden oasis, outdoor fireplace or fire pit, and a separate guesthouse outside the main home.
• They turn to a real estate agent for guidance and greater insights: 65% of luxury homebuyers looks for their real estate agent to provide them insight into the neighborhood lifestyle. 64% want advance notice of new listings, 55% want advice on housing trends, and 53% support at a personal level throughout the buying process.
[Source]
Ready to buy or sell luxury real estate in Miami? Give me a call. This is what I do.