Top 9 Best Charities in Miami
Posted by Kenny Raymond on Wednesday, November 16, 2022 at 2:21:36 PM
By Kenny Raymond / November 16, 2022
Comment
Most charities that we come across help people who need it, often as a last line of defense. They help people in the community and around the world while helping the environment while raising awareness about important issues. Charities are here to fill the gap and provide dedicated resources to the most vulnerable. Continue to read to find 10 of the most popular charities in Miami, FL.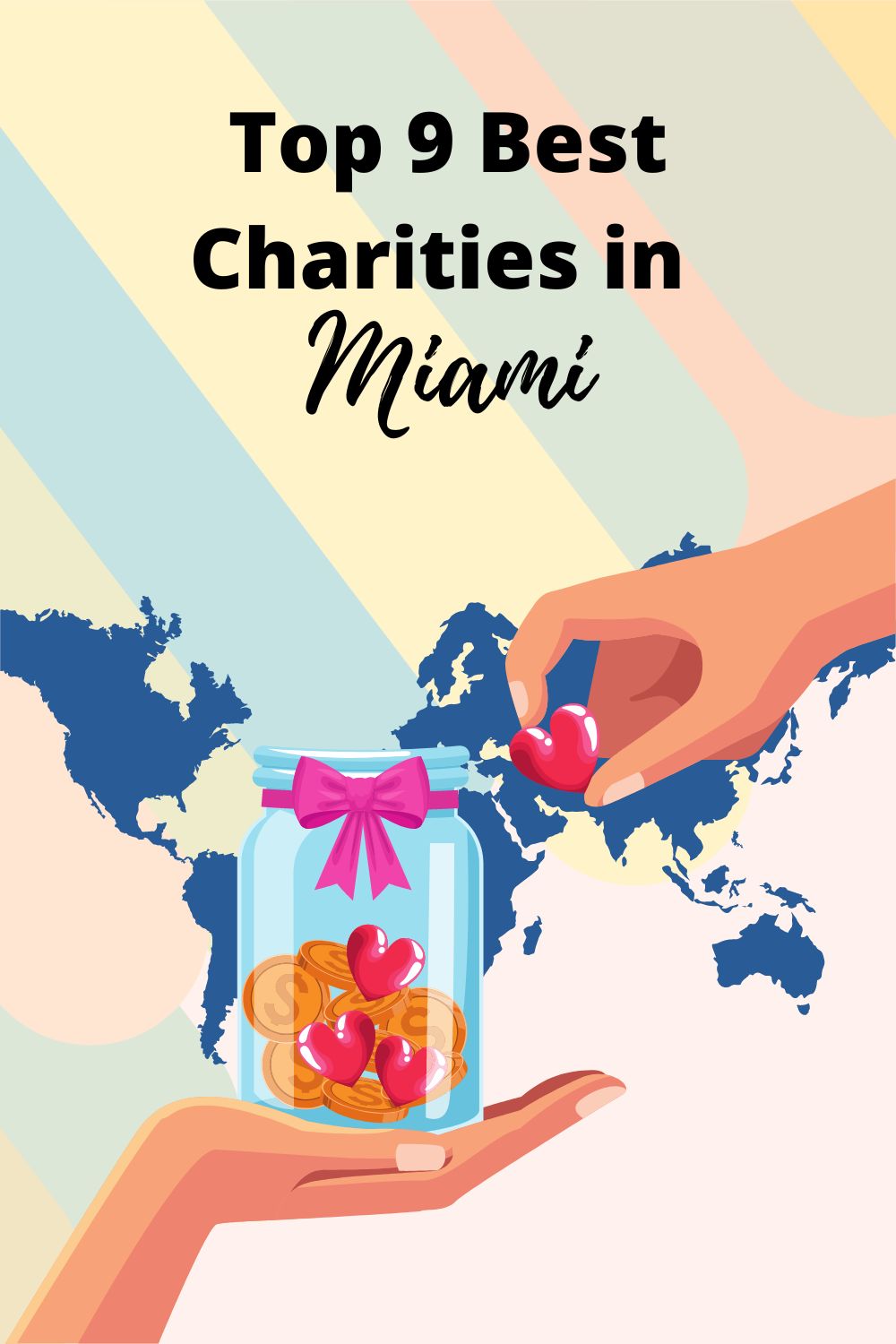 World Happiness Foundation
At the World Happiness Foundation, there is a plethora of community platforms that offer events, live chat forums, and opportunities for meaningful connections. With +10 million educators, +8 million health professionals, and +7 million business and government leaders attached to the foundation, the goals of providing access while advocating with the capacity building will hopefully be met. The foundation specializes in building the capabilities of both individuals and communities as well as organizations to aid in accelerating progress in enhancing happiness and well-being for all people. It is only through training programs, transformational experiences, and policy forums that the foundation flourishes.
Camillus House
The Camillus House organization specializes in housing programs while rebounding from homelessness with a safe place to live while providing counseling, job training, and other critical rebuilding blocks follow. There are more than 1,700 individuals and families that are kept off of the streets through Emergency, Transitional, and Permanent housing programs. The organization also specializes in assistance with basic needs, including hot meals, showers, clean clothes, and mail pick-up. More than 2,200 women's and men's basic needs are met each year by Camillus House. The organization also specializes in specialized services, providing humanitarian services to the poor and homeless of Miami-Dade County for more than 60 years. The organization specializes in treatment services such as residential substance abuse treatment, the Camillus Mental Health program, and the Risk of Homelessness Assisted. Finally, the organization specializes in workforce development that provides homeless men and women with vocational training and support services to help them secure and retain good-paying jobs.
Feeding South Florida
Feeding South Florida has a single strategy in mind, that being: feed, lead, and strengthen. This is done by nourishing families with healthy food, uniting the community around hunger and poverty issues, and helping families achieve household stability. Partner agencies are food pantries, soup kitchens, group homes, shelters, child care centers, and more. Feeding South Florida services families directly, providing food, benefits assistance, and programs aimed at breaking the cycle of hunger and poverty.
Shake A Leg Miami
The mission of Shake A Leg Miami is to utilize the marine environment by improving the health, education, and independence of children and adults with physical, developmental, and economical challenges within a community setting. It is a place for children and families with disabilities. Through the power of sailing and water sports, the organization aims to become the premier global community for people with disabilities, as well as their families to have fun, be inspired, and develop friendships.
Miami Rescue Mission
The Miami Rescue Mission prides itself on serving people experiencing homelessness in Miami since the year 1922. Helping men, women, and children with meals, safe shelter, residential programs, employment, and housing are all goals of the Miami Rescue Mission. Primary services include providing emergency shelter, residential programs, job training, education & computer literacy classes, and healthcare among many other employment opportunities for homeless men, women, and children.
The Education Fund
The Education Fund's mission is to maximize every child's potential and to ensure that each one graduates with many opportunities for success. The fund engages the entire community in making educational excellence a top priority, ensuring every child learns and succeeds in Miami-Dade County Public Schools. Each program provides much-needed service to students and educators alike, with fundraisers and events raising awareness while generating crucial resources to serve the community.
Military Hospitality Lounge
The Military Hospitality Lounge provides military personnel, veterans, and their families with a comfortable place to rest when traveling through the Miami International Airport. Through the efforts of AFSC or, the Armed Forces Service Center, thousands of military personnel travelers have a place to call home at the Military Hospitality Lounge. Services included are snacks, and beverages, magazines, TV, WIFI, pay phones, and computers with internet access. There is even a family lounge, as well as a meeting and reception lounge available.
Pelican Harbor Seabird Station
Founded to care for injured brown pelicans, and growing into an internationally recognized center for seabird rehabilitation, the Pelican Harbor Seabird Station accepts all native birds, mammals, and reptiles. Injured animals may be dropped off 24 hours a day, 365 days a year. The foundation works closely with Federal, State, and local law enforcement officials such as the US Fish and Wildlife Services. The mission is to rehabilitate animals and release them back into the wild and their homes.
Kars4Kids Car Donation
Kars4Kids is an easy way to donate your car online or call the donation specialists. Everything is prearranged for a convenient pickup time for your car donation. Those that donate receive a tax receipt and vacation voucher. There is no middleman used as keeping the process in-house cuts out the extra cost when incurred, meaning a higher percentage of the donation goes to helping the kids. With the fast, free pickup, saving money on your taxes, and helping kids, this charity is something not to miss out on.
For more local information on charities and all Miami real estate, contact me at any time!