Top 3 Most Expensive Neighborhoods in Miami
Posted by Kenny Raymond on Thursday, September 30, 2021 at 2:46 PM
By Kenny Raymond / September 30, 2021
Comment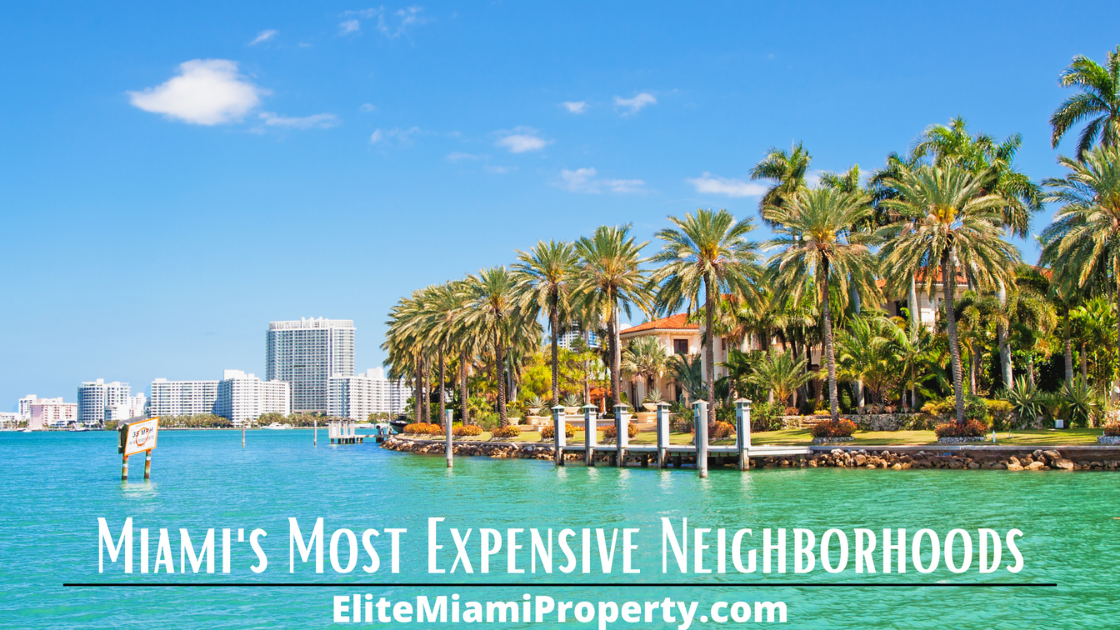 Miami is home to some of the most coveted real estate within all the U.S. From sprawling private beach mansions and villas, to luxury condos boasting near panoramic water views, breezy beach bungalows and nearly everything in-between, Miami truly has a home style for everyone to love. Amidst the different home styles, many are left wondering, what are the most expensive neighborhoods in Miami?
Related: What Housing Styles are the Most Popular in Miami?
#1 Star Island
Home to only 31 waterfront estates, Star Island is highly secured with a guard gate providing privacy to residents. The lots on Star Island all have direct access to Biscayne Bay, with private docks to house yachts, residents of Star Island range from A-list celebrities to professional athletes. Homes in Star Island range in size from 8,000-30,000 square feet, excluding any extra buildings such as guest houses, pool houses, shops, garages, etc. Star Island Real Estate comes with an average price tag of more than $25 million making it the most expensive neighborhood in all of Miami, although seldom will you see a Star Island home hit the market.
#2 Indian Creek Island
Another private island heavily guarded by security gates also boasts its own private police force that patrols both the island as well as the surrounding water. With just under 40 homes on the island, each home boasts a waterfront lot with access to the Biscayne Bay. The Indian Creek Country Club can be found on the island and is one of the most exclusive and highly coveted clubs in the state, with only 300 members, high initiation fees as well as a member vote to accept new members, Indian Creek Island is the elite of the elite with the average home price of $24.7 million.
Related: What Makes Miami so Special?
#3 Gables Estates
Over 150 estates line the 200 acres of shoreline in Gables Estates. With two entrances, both patrolled 24/7 by security, Gables Estates is known for providing security and privacy to residents. Resort inspired landscape and access to Biscayne Bay and the canals of the Intercoastal waterway create a true vacation lifestyle. Due to the community's high reputation, should you want to purchase a Gables Estates home be prepared to pay a hefty non-refundable homeowner's deposit, even prior to purchasing your home. While considerably lower than both Star Island and Indian Creek Island, the average Gables Estates home teeters right around $15 million.
If you're currently searching for a new home, are ready to sell your home and need a qualified seller's agent, or if you have any further questions regarding Miami Real Estate, please feel free to contact our office at any time.