The Ultimate Guide to Outdoor Furniture Materials for Miami's Tropical Climate
Posted by Kenny Raymond on Friday, September 1, 2023 at 6:34:36 PM
By Kenny Raymond / September 1, 2023
Comment
Introduction
Miami, Miami Beach and basically all of Florida's tropical climate is synonymous with year-round sunshine, warm temperatures, and occasional rain showers. While this beautiful weather creates a paradise for outdoor living, it also presents unique challenges for outdoor furniture. Choosing the right materials for your outdoor furniture in Miami is essential to ensure durability and longevity. In this guide, we'll explore the best materials for outdoor furniture that can withstand Miami's climate while keeping your outdoor space stylish and comfortable.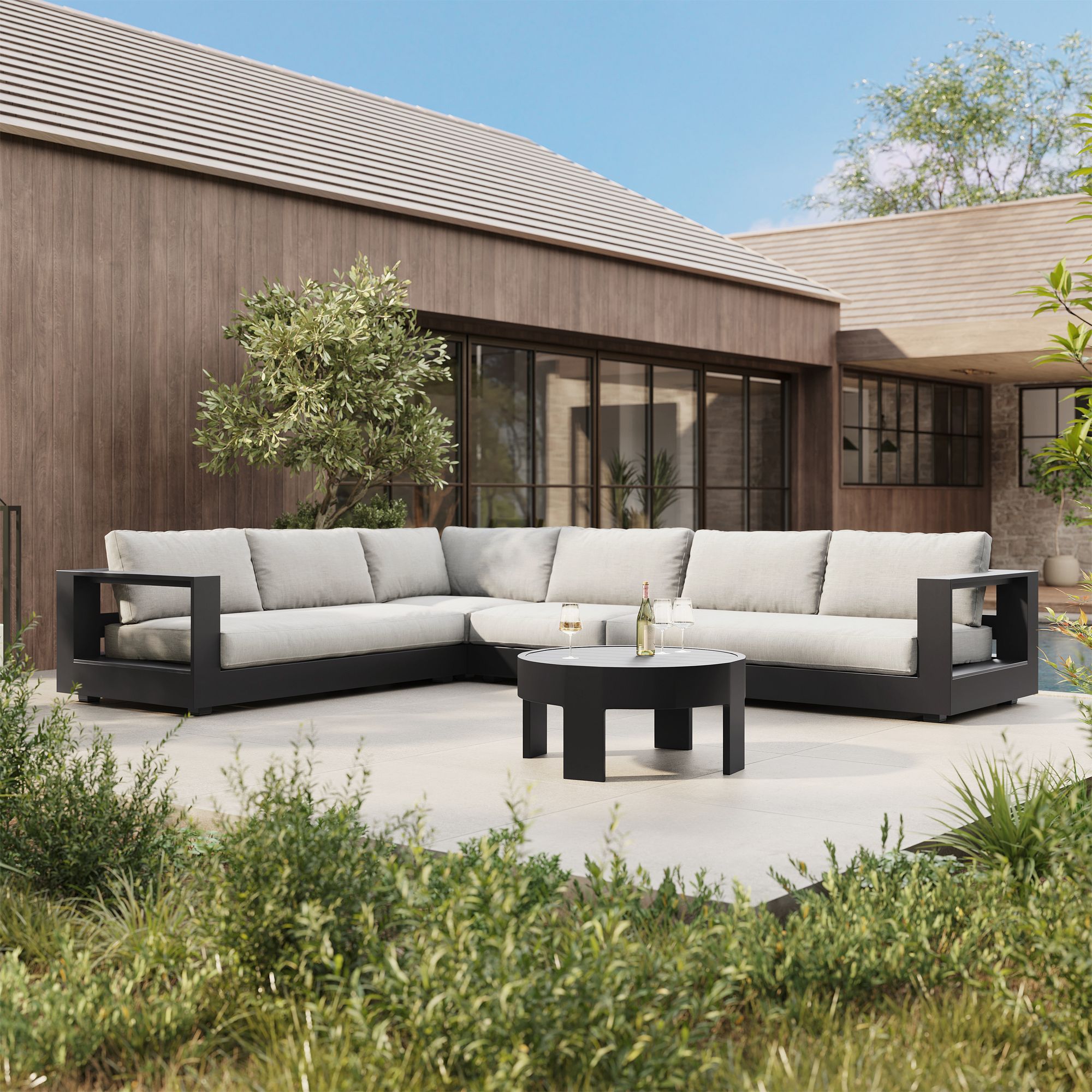 Aluminum
Aluminum is a top choice for outdoor furniture in Miami due to its durability and resistance to rust and corrosion. It's also lightweight, making it easy to move around and reconfigure your outdoor space. Powder-coated aluminum furniture comes in various styles and colors, allowing you to create a customized look that suits your Miami lifestyle. Many of the styles showcasing aluminum in the design create more modern and contemporary looks and remember the metal surfaces will get very hot in direct sunlight.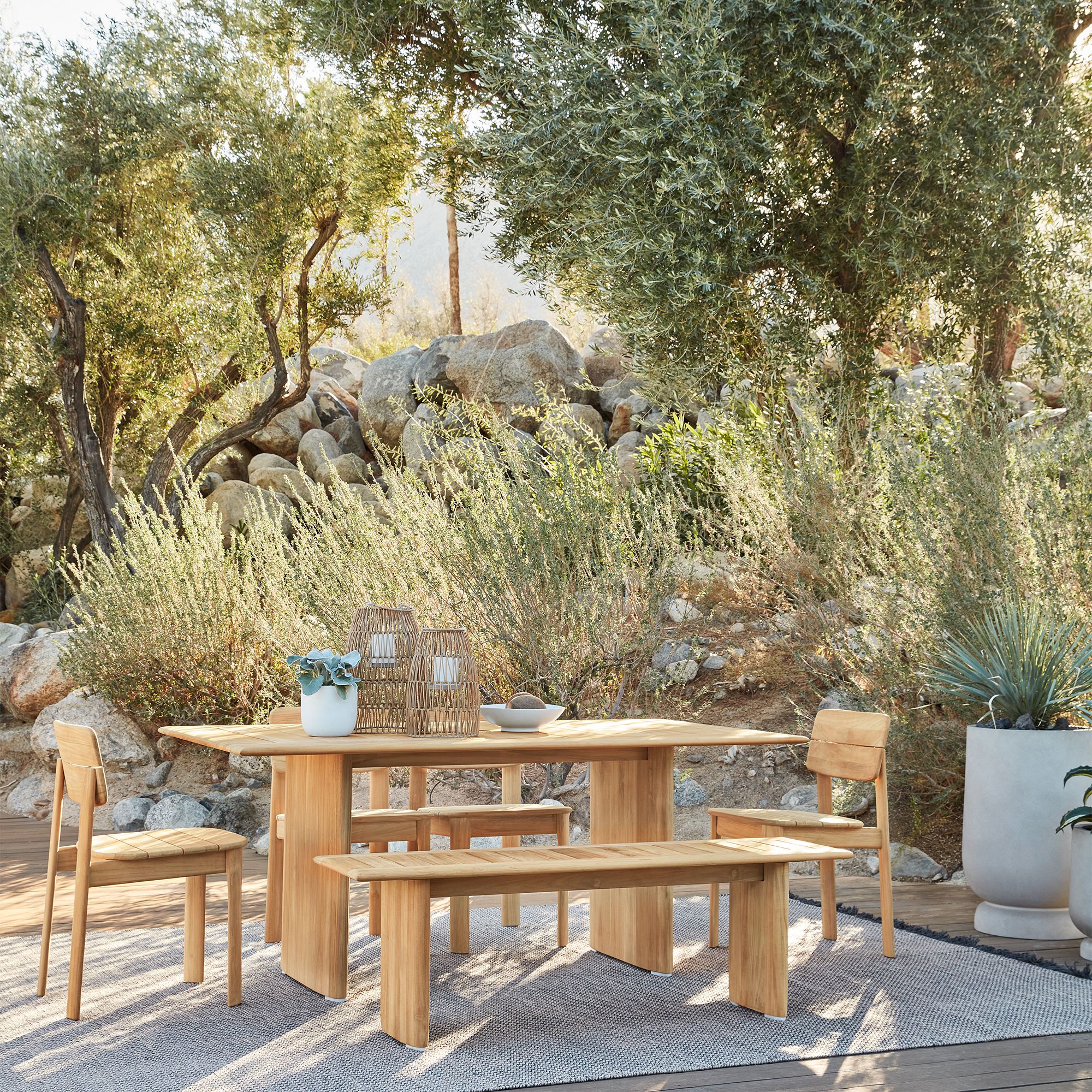 Teak
Teak is a popular choice for outdoor furniture, and for a good reason. It's naturally resistant to decay and insects, making it ideal for Miami's humid environment. Teak furniture develops a beautiful silver-gray patina over time, giving it a timeless and elegant appearance. Regular maintenance, such as applying teak oil, can help maintain its color and natural oils. There are various grades of Teak when shopping so be careful if the price looks too good to be true.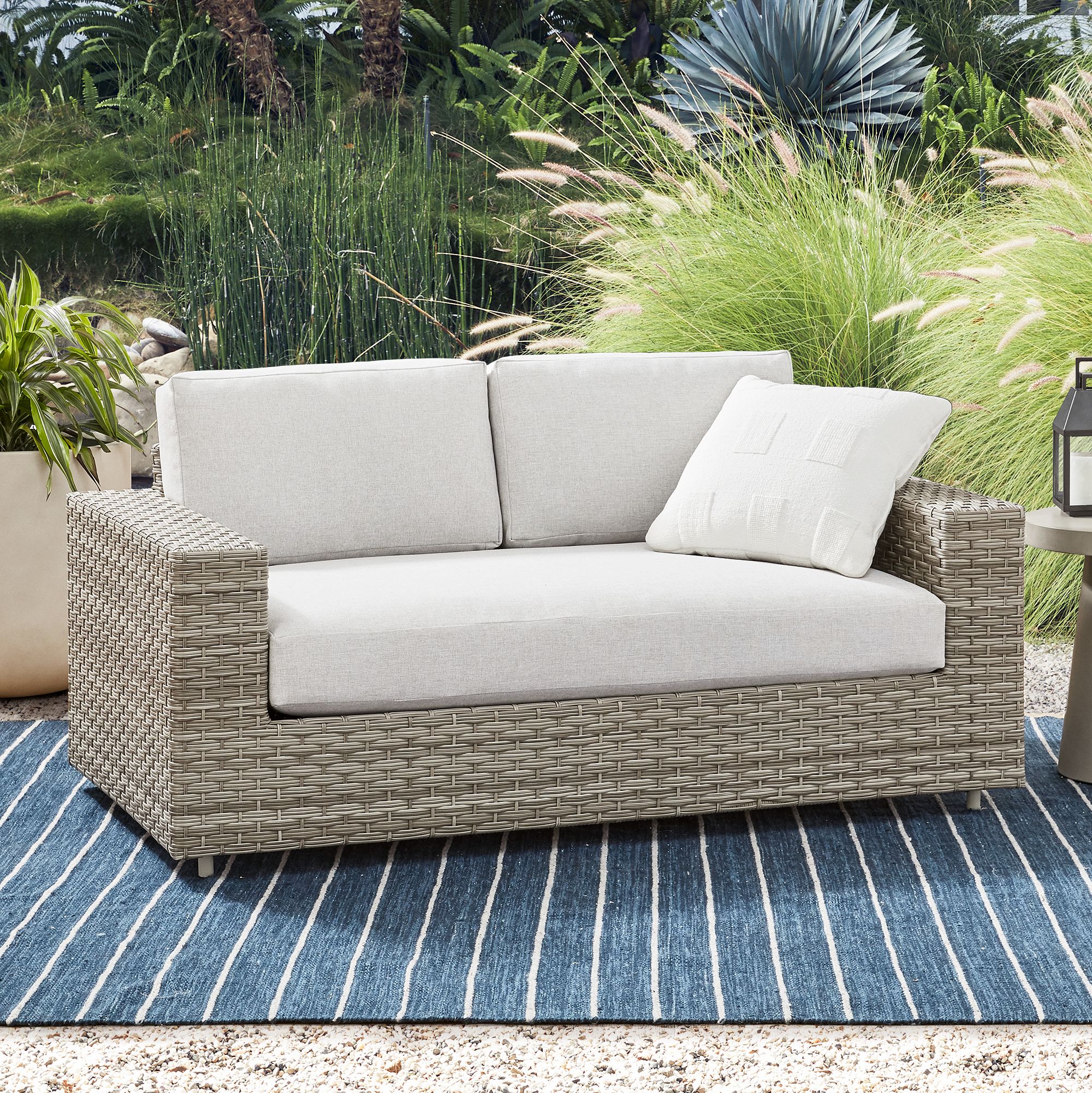 Synthetic Wicker
Synthetic wicker furniture combines the classic look of natural wicker with the durability of modern materials. It can withstand Miami's humidity and occasional rain without warping or rotting. Plus, it's easy to clean and maintain, making it an excellent choice for outdoor spaces near the beach or pool. When purchasing, make sure the frames are made of aluminum as many of the cheaper products will use steel that will rust and corrode quickly in Florida weather.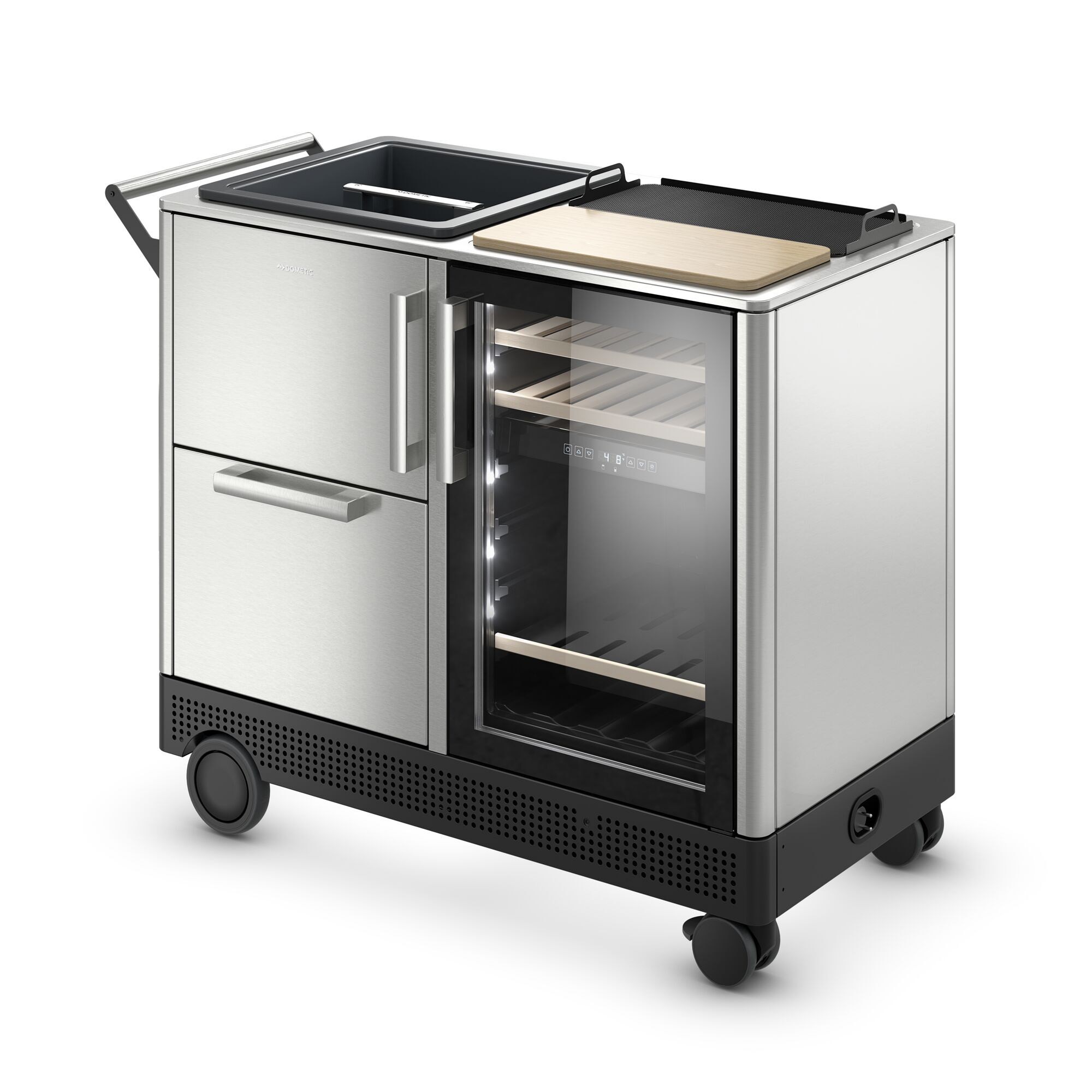 Stainless Steel
Stainless steel is another rust-resistant option for Miami's outdoor furniture and accessories. It's sleek, modern, and can add a contemporary touch to your outdoor space. While it may heat up in the sun, adding cushions with moisture-wicking fabric can make stainless steel furniture comfortable and stylish. Stainless Steel will be substantially more money than other materials, and styles will be more limited because of the lower demand for these products.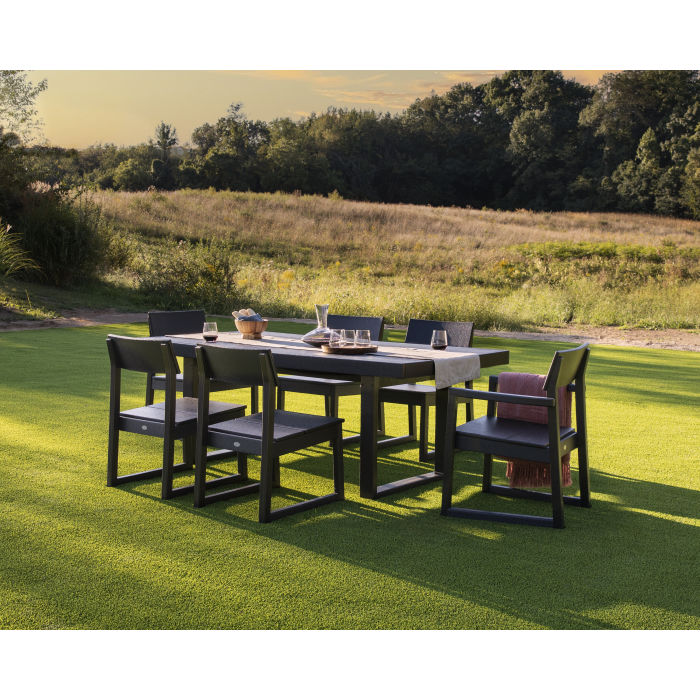 Polywood TM
Polywood is an eco-friendly choice for outdoor furniture, heavy, and very durable in all weather conditions. It's made from recycled plastics and is resistant to UV rays, moisture, and insects. Polywood furniture comes in various colors and styles, mimicking the look of wood without the maintenance. It's an excellent option for those who live near the beach and want a sustainable and durable choice for their outdoor furniture. The only issue is you will pay more for the durability but will be worth it in the long run.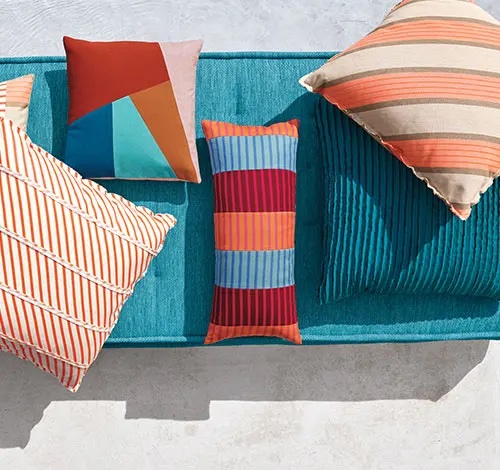 Sunbrella Fabric TM
When choosing cushions and upholstery for your outdoor furniture in Miami, consider Sunbrella fabric. You will pay more but this fabric will last for many years. Sunbrella TM is specifically designed to withstand the elements, resisting fading, mold, and mildew. It's perfect for Miami's sunny and humid climate, ensuring your outdoor cushions stay comfortable and vibrant.
Maintenance Tips for Outdoor Furniture in Miami
To ensure the longevity of your outdoor furniture in Miami, here are some maintenance tips:
Regular Cleaning: Clean your furniture regularly to remove dirt, dust, and salt residue from the ocean air.
Store During Rainy Season: If possible, store your outdoor furniture during the rainy season to prevent excess moisture exposure.
Use waterproof Furniture Covers: Invest in high-quality furniture covers to protect your outdoor pieces from harsh sun and rain
Apply Protective Coatings: Depending on the material, consider applying protective coatings or sealants to maintain their appearance and durability.
Conclusion
Selecting the right materials for your outdoor furniture in Miami is crucial for creating a comfortable and long-lasting outdoor oasis. Whether you opt for aluminum, teak, synthetic wicker, stainless steel, polywood, or Sunbrella fabric, it's essential to factor in both durability and style. With proper maintenance, your outdoor furniture will thrive in Miami's tropical climate, allowing you to enjoy your outdoor space year-round. So, go ahead and invest in quality outdoor furniture that complements your lifestyle and the beauty of Miami's outdoors.