The Rainy Season is Almost Over in Miami!
Posted by Kenny Raymond on Wednesday, September 1, 2021 at 3:01 PM
By Kenny Raymond / September 1, 2021
Comment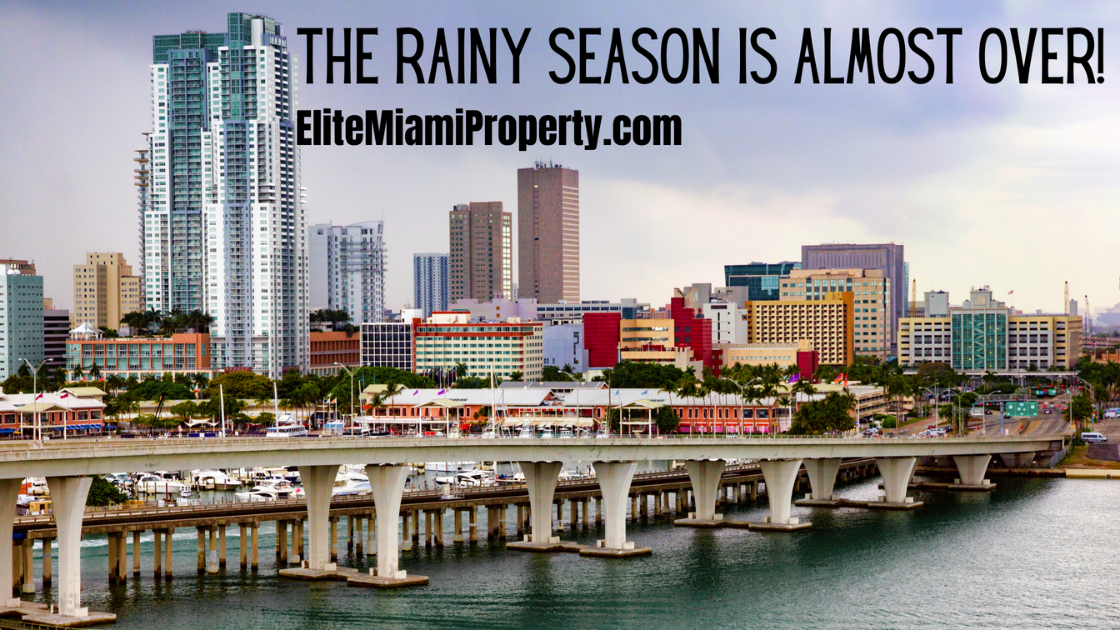 When thinking of Miami, you may be thinking of the long stretches of sandy beaches, nightlife or nearby amusements parks, however, Miami's rainy season generally isn't something that comes to mind when thinking of the tourist destination. Miami does indeed have a rainy season, with the most rainfall being between the months of May-September, which means, it's almost over!
It isn't uncommon for Miami to have bright sunny skies in the mornings, a huge rainstorm in the afternoon, and then clear skies again by dinner. While many locals are used to the weather "mood swings" tourists are often surprised to see the common mid-day downpours that sweep through the city. While Miami is a hot spot for tourists year-round, summer months as well as the "dry" season are two of the most common times to see tourists flock to the city.
Related: Everything You Need to Know About Living in a Tourist City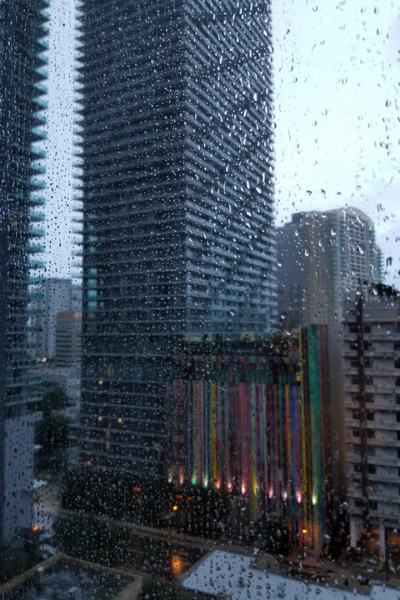 As we enter into the Holiday Season, with the weather starting to shift, Miami is likely to see many new travelers who are hoping to enjoy the many Miami tourist attractions without the high risk of getting caught in the common mid-day rainstorms. With the weather drying, many people often wonder if that will mean that the weather is going to cool down as well, making some of Miami's most famous attractions, such as the miles of powdery beaches, less enjoyable. Luckily, Miami is known for having warm weather year-round, meaning even in the drier winter months, you can still enjoy all that Miami has to offer.
With average highs over the next few months still in the low to mid 80's, it's easy to see why so many locals as well as tourists choose to get out and explore the city of Miami over the Holidays, whether with a weekend staycation at the beach, family get togethers, or family vacations exploring the many nearby theme parks and destinations, Miami is a hot spot for travel year-round.
Related: What Makes Miami so Special?
Whether you call Miami home and looking forward to enjoying a day without bringing your umbrella, or you're a tourist planning your next vacation, Miami is a great city to explore and there is something extra special about exploring Miami over the next few months as the skies stay clear and the sun stays out.
If you're currently searching for a new home, are ready to sell your home and need a qualified Miami seller's agent, or if you have any questions regarding Miami Real Estate, please feel free to contact our office at any time.