The Four Types of Real Estate
Posted by Kenny Raymond on Friday, December 4, 2020 at 10:22 AM
By Kenny Raymond / December 4, 2020
Comment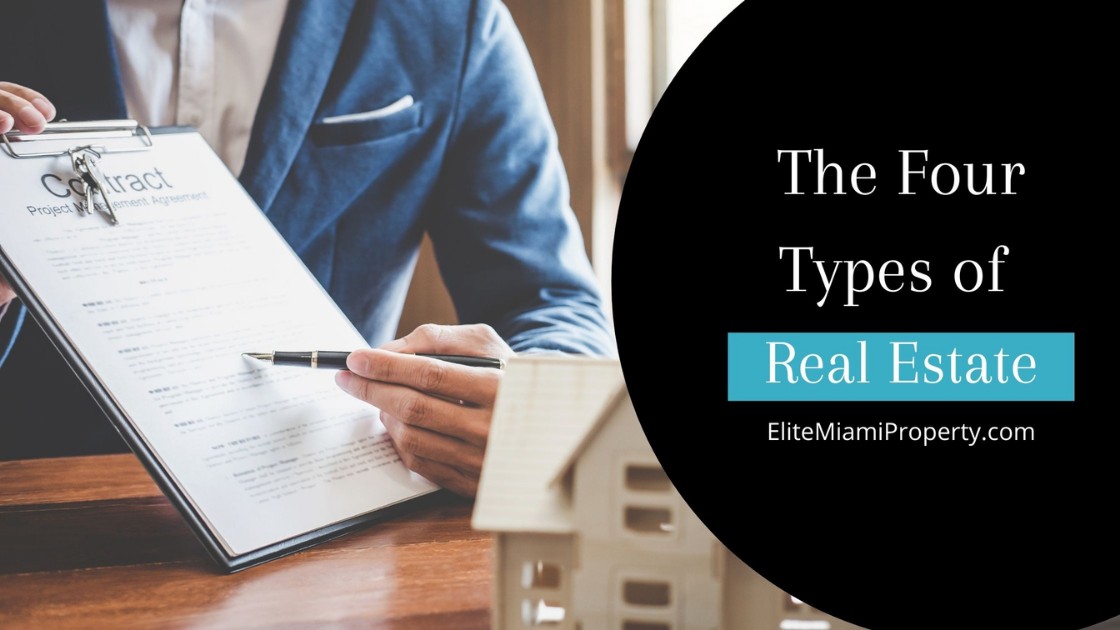 When starting the buying process, you may notice that there are a few different types of real estate, Residential Real Estate, Commercial Real Estate, Industrial Real Estate and Land. Each category holds its own different types of properties and thus, when choosing to purchase real estate it is vital that you understand each category and can decide which your desired purchase falls into.
#1 Residential Real Estate
Residential Real Estate is the most commonly purchased as this is what most homeowners will purchase to own their own home. Included within residential real estate are new construction homes as well as re-sale homes or existing homes as well as condominiums, duplexes, townhouses, vacation homes and luxury homes. The most common purchased category within residential real estate is single-family homes.
Related: New to Homeownership? Here's What to Spend Money on
#2 Commercial Real Estate
Within this category you can find any real estate that is used to generate income such as shopping centers or strip malls as well as different medical buildings and even schooling or educational buildings. Contrary to common belief, you can also purchase apartment buildings within this category and while the apartments are considered "residential" the owner of the property is using the rentals as a source of income and thus, purchasing the apartment buildings would fall under a commercial real estate transaction.
#3 Industrial Real Estate
It is easy to get commercial real estate and industrial real estate confused, and thus it is important to work closely with an agent to ensure you are falling within the correct zoning laws. Industrial Real Estate consists of buildings or property that are used for manufacturing. Additionally, warehouses can also fall within this category, all industrial real estate can be used for things such as research, distribution of goods, storage, production, etc.
Related: Pros and Cons of a 15 or 30 Year Mortgage
#4 Land
Whether this is vacant land or farms, the Land category can cover working farms and ranches, which many believe to be within the residential real estate category. Within land there are also many different subcategories such as early development, reuse, underdeveloped as well as site assembly and subdivision.
Regardless of what type of real estate you plan to purchase, you always want to be sure to have a qualified agent by your side. Some agents will specialize in certain fields, so when purchasing real estate within a specific category make sure to find an agent that is confident and skilled within the category of your choice whether it be residential, commercial, industrial or land.
If you're currently searching for real estate within the Miami area, have questions regarding the approvals needed for a specific type of real estate transaction, or are searching for a qualified agent, please feel free to contact our office at any time.