The Best Neighborhoods to Trick or Treat in Miami
Posted by Kenny Raymond on Thursday, September 23, 2021 at 2:50 PM
By Kenny Raymond / September 23, 2021
Comment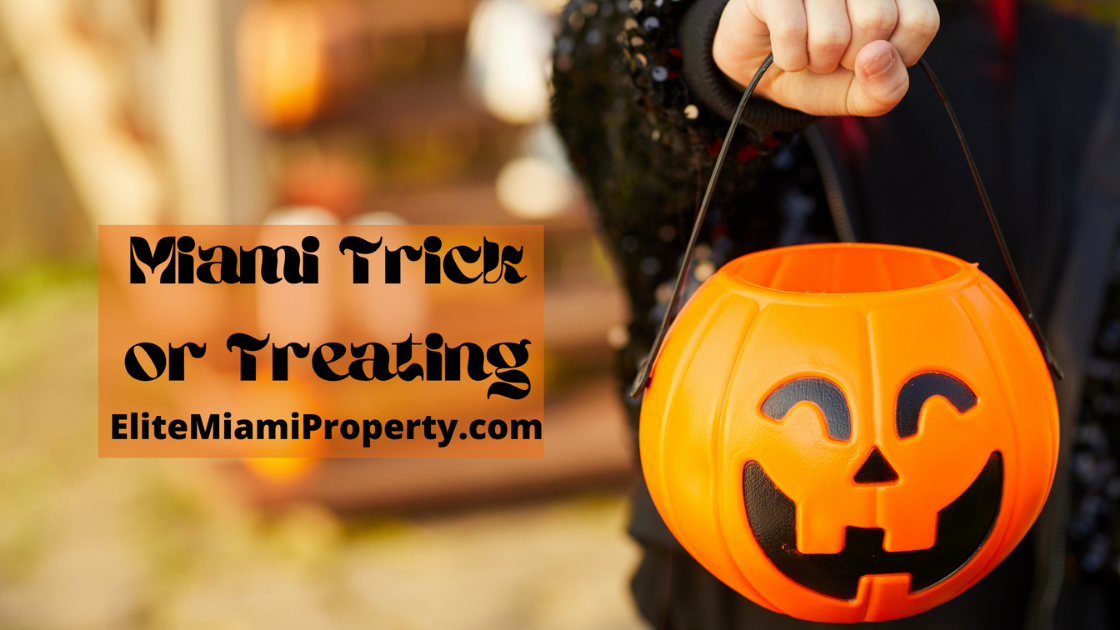 Trick or Treating is a favorite activity for many kids as well as adults as the Holiday Season approaches. Whether it's a first Halloween for little ones, or the annual family get together where you hand out candy to neighborhood children, there is something about the Holiday that Miami locals simply love. While in years past, many locals would stick to the neighborhoods they call home, the past few years have shown that many people are choosing to trick or treat in specific areas, as some neighborhoods are seemingly "better" than others or simply have more houses that are participating in the festivities.
Related: The Rainy Season is Almost Over in Miami!
So, of course the question that everyone is asking as they start to plan for the upcoming Holiday is simply, where to go?
Pinecrest – This neighborhood is surrounded by highly rated public schools which makes the area highly popular with families, which in turn, has created a great neighborhood for trick or treating as multiple houses within the community participate in the festivities, in addition there are often many other events and activities scattered through the community for a little extra fun.
Coral Gables – Known for spoiling trick or treaters with full sized candy bars, this is the neighborhood where you can score big. The door-to-door trick or treating in Coral Gables is a fun activity for kids as well as parents, and with proximity to Miracle Mile you can enjoy the nearby block party as well as browse the shops, many of which will also partake in trick or treating by handing out goodies to children.
Key Biscayne – While there is a small toll to get to this neighborhood, you won't be disappointed, and the fee will be well worth the reward. The houses here go all out with décor, and you can enjoy looking at each home you pass by in addition to the Halloween festivities throughout the area.
Country Walk – Easily a favorite for those who love the nostalgia of childhood trick or treating, Country Walk is the perfect place to relive childhood memories as you trick or treat through the neighborhood. Country Walk combines the perfect blend of décor, nostalgia, and of course, candy and treats to create what many argue is the perfect Halloween.
Related: The Perfect Fall Décor for Your Front Porch
While we still have a few more weeks before Halloween is here, many families who missed out on the festivities last year due to the pandemic are choosing to plan ahead in an effort to ensure that they can enjoy both trick or treating as well as the Halloween festivities and events to the fullest. Regardless of where you go or how you celebrate, stay safe, and of course, have fun!
If you're currently searching for a new home, are ready to sell your home and need a qualified seller's agentto represent you, or if you have any questions regarding Miami Real Estate, please feel free to contact our office at any time.