The Beachfront Amenities to Make Your Beach Day a Breeze
Posted by Kenny Raymond on Wednesday, May 19, 2021 at 10:30 AM
By Kenny Raymond / May 19, 2021
Comment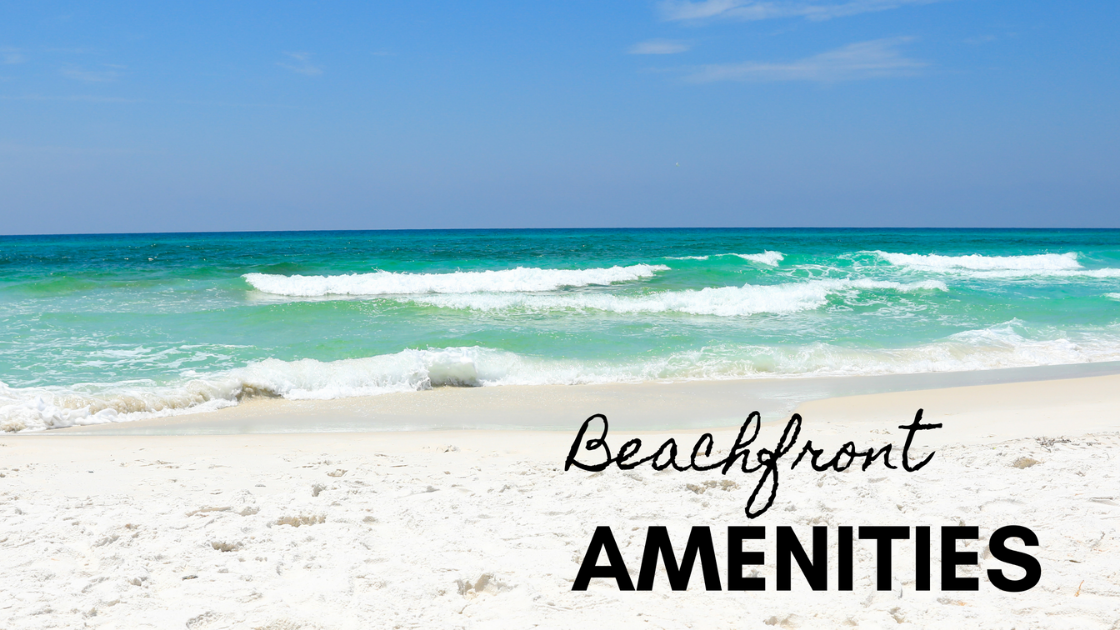 Spending a day at the beach is a vacation for some, and a weekly occurrence for others and while you can find a multitude of different beach hacks, there are a few amenities that may be a game changer when it comes to your days spent on the coast.
Bathrooms
Easily the biggest amenity that can make your beach day easier is access to restrooms. Without a nearby bathroom, you may find yourself in a bit of a pickle, or worse, left scrambling to pack up and leave the beach for a bathroom related emergency.
Related: 3 Hidden Costs of Calling the Coast Home
Picnic Tables and Benches
Regardless of how careful you are or how many zip locks you bring, sand is almost guaranteed to get into the lunches or snacks that you pack. And while not a fool proof way to keep the sand out, by finding a beach that has nearby picnic tables or benches, you can eat your snacks or meals up off the sand which can help reduce the risk of sand in your food tremendously.
Showers and Changing Rooms
While you may have mastered the swimsuit change with a towel, a changing room makes a world of difference, especially when enjoying the beach with kids. Additionally, a shower can help keep you from bringing the beach home and your chafed legs, and sandy floorboards will be sure to thank you for the quick rinse before you load up.
Close Parking
There are definitely perks to finding a beach that is near empty, and while the blissful peace is generally due to a lack of nearby parking, the hike to get to the sandy shores may not always be worth it, especially for those with kids or beach gear that they have to haul to and from the beach. Close Parking is convenient upon arriving at the beach however, after a day spent soaking in the sun, swimming through the waves, and exuding energy while building sandcastles, having a short walk to the car will be appreciated by all.
Related: The Best Tourist Activities in Miami
Lifeguards
Regardless of how good of a swimmer you are, how much you watch your kids, friends or family members, there is something that just seems to help you relax when there are lifeguards present and on duty. Oftentimes this means that you may have to go to a busier beach, but to help everyone enjoy the day to its fullest, having someone keep an eye on the safety of beach goers is a huge plus.
It's no secret that Miami is home to some of the best beaches within the country, so whether you're looking for a secluded beach, a beach with easy access, bathrooms, showers, lifeguards, or the latter, you can easily find it when exploring the coast of Florida's beaches.
If you're currently searching for a new home, are ready to sell your home and are in need of a qualified seller's agent, or if you have any questions regarding Miami Real Estate, please feel free to contact our office at any time.