Selecting a Home in Miami with a Hidden Room
Posted by Kenny Raymond on Monday, March 23, 2015 at 12:04 PM
By Kenny Raymond / March 23, 2015
Comment
This idea is not just for the movie stars and celebrities. More and more homes are offering a hidden room or secret space that most people would never find had they not know it's there. "If walls could talk" has a whole new meaning but how popular are these and what are they really used for?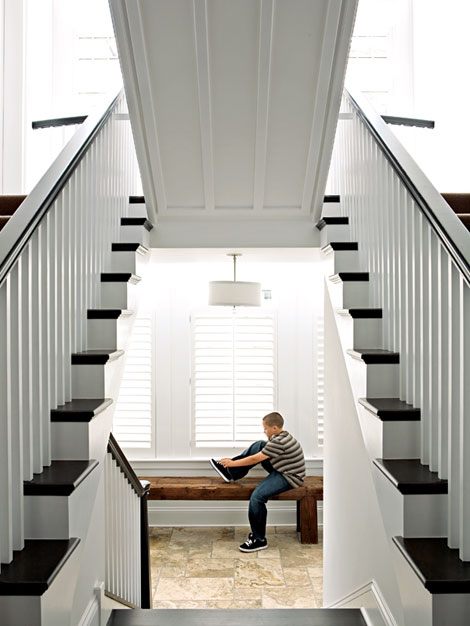 Builders have been getting interesting requests to create hidden rooms in existing homes as well as new construction not just to serve as an office or wine cellar but for security zones as well. Many construction companies are creating unique disguises for hidden spaces. Whether it's a trap door, stone wall or armoire that opens to a new space, these hidden rooms are becoming very popular. Even gaining access to the rooms are becoming more common place than just the movies. Touching the right spot on a wall or leaning a book back to move the wall is all becoming more common place.
This notion has really increased over the past few years and about 30% of some contractor's work is solely creating designs for high-security rooms. These would also include soundproof doors and possibly involve bullet proof material as well. Sometimes even the crew doesn't know it's suppose to be a secret until after it's built and then the secret door is added later.
So what do you do if you want to sell a home or buy a home with a hidden room?
Most of the time the room will only be disclosed during walk throughs but certainly not advertised as such. Adding a private room can actually boost a home's value if it increases square footage but adding a secret room is not cheap. A simple bookcase concealing a hidden room can run put o $4,000 and more shelter or secure places could be upwards of over $15,000.
"Homes listed and sold that included a secret room from 2010-2014 in 48 markets had a median sale price of $409,400, well above the $235,000 for homes without a clandestine space, according to Redfin." [Source]
Wine cellars are also going underground to keep the wine at perfect temperatures and low humidity. Doors that hide these places can be easily disguised and visitors won't know any difference.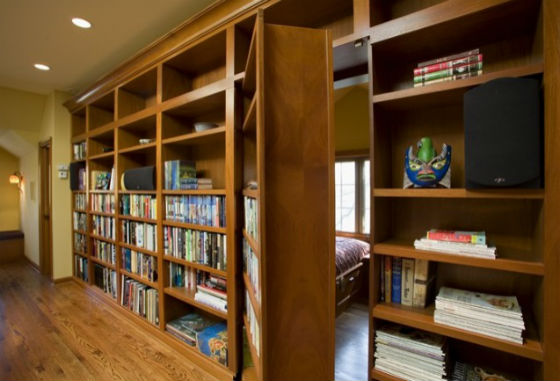 There are however the ugly side to these rooms. Because they are so well hidden tragedy can occur as in the Cleveland girls hidden for years by a wall that concealed a room. Nevertheless, these rooms are used for privacy and safety above all. Disclosure to would-be buyers is crucial for the sale.
If you're interested in buying a house with a hidden room in Miami or Miami Beach please give me a call. As a licensed real estate agent I have access to all the agent remarks and can inquire as such.