Scared of Having Buyer's Remorse? Here's What to Look Out For
Posted by Kenny Raymond on Wednesday, October 6, 2021 at 2:01 PM
By Kenny Raymond / October 6, 2021
Comment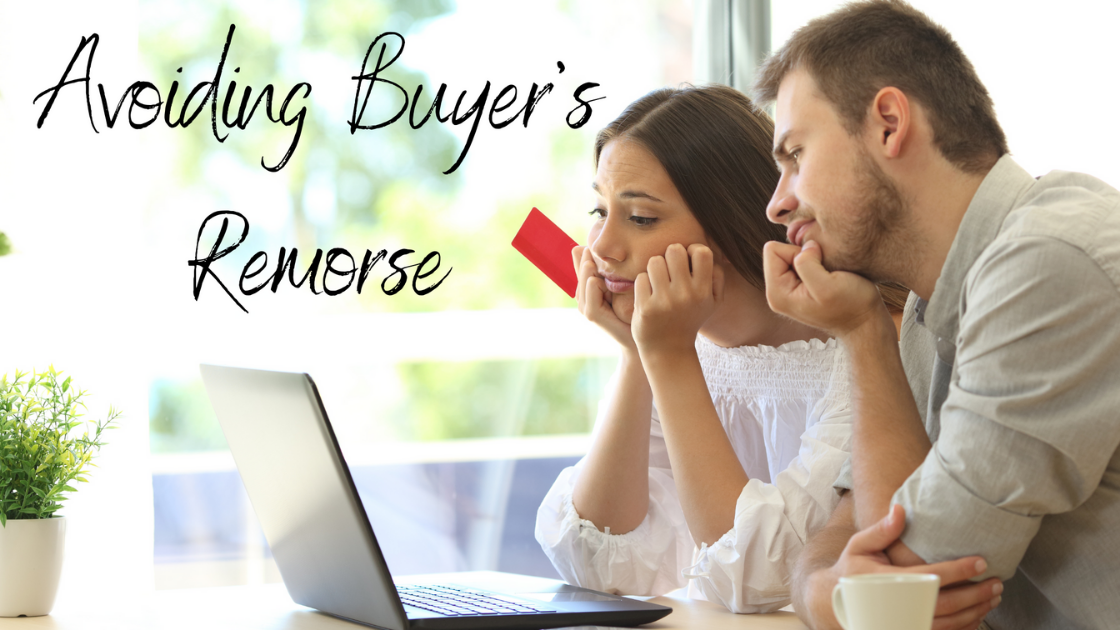 Buyer's remorse is often something that many buyers fear when it comes to purchasing real estate. With a home purchase being one of the most expensive and biggest investments of your life, it is easy to see why so many people worry that they may end up regretting their purchase after everything has been finalized and the keys are in your hands. While there is no tell-tale way to ensure you won't have buyer's remorse once your home has closed escrow, many homeowners agree, these few things seem to play a huge role in either having or avoiding buyer's remorse.
School Districts
Whether you have school-aged students or not, there is something about being in a highly rated school district that not only provides a great environment for students, but also the overall feel of the neighborhood. Even if you choose to homeschool, or don't have students, you'd be amazed at the different vibes put off by neighborhoods in low rated districts vs. highly rated districts, making your choice of districts a huge way to avoid potential remorse later down the line.
Related: If I Homeschool, Should we Still Buy in a Good School District?
Budgets
Budgeting is a huge way to regret your purchase nearly instantly. Budgets are set for a reason and when looking at homes in desirable areas such as Miami, it is easy to see over the top homes boasting all the bells and whistles, water views, and so much more making it easy to cave and buy a home you love even if it's above the budget you set. While you may think you can manage the mortgage payment, by purchasing a home above your pre-determined budget you are setting yourself up for a near guaranteed financial hardship in the future.
Related: Top 3 Most Expensive Neighborhoods in Miami
Commute/Transportation
Much like the above point in regard to budgeting, setting your boundaries in regard to commute times is equally as important. There is no point in purchasing your dream home if you're unable to enjoy it. Likewise, if there are certain areas you enjoy spending your free time, such as the beach, downtown, etc. purchasing a home that is too far away from these places could lead to regret. Instead, try purchasing a home that is close to your place of work, as well as nearby the areas you frequent during your free time.
One of the easiest ways to try and help ensure that you don't end up with buyer's remorse is to set strict boundaries and guidelines, make a list of wants and must haves, and above all, communicate all of this information in depth to your agent so that they are able to ensure you are only seeing properties that will fit within your desired budgets, school districts, neighborhoods, etc.
Related: What Housing Styles are Most Popular in Miami?
If you're currently searching for a new home, are ready to sell your home and need a qualified seller's agent, or if you have any questions regarding Miami Real Estate, please feel free to contact our office at any time.