Questions to Ask Before Buying a Condo in Miami
Posted by Kenny Raymond on Wednesday, January 26, 2022 at 8:18 AM
By Kenny Raymond / January 26, 2022
Comment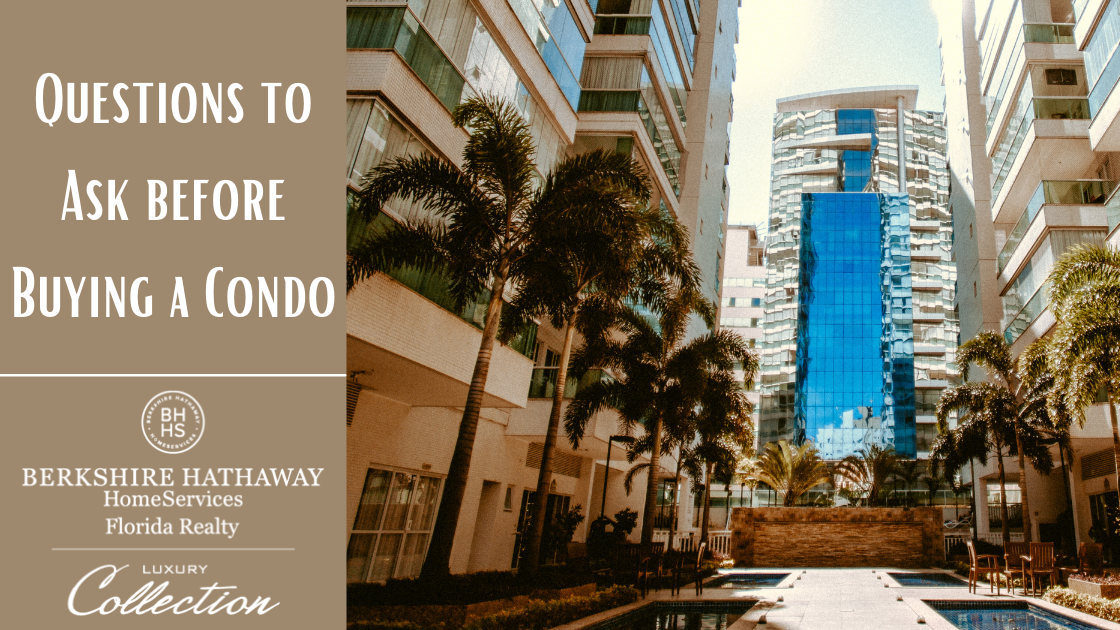 Many metropolitan cities such as Miami are filled with a plethora of different housing styles, from small beach bungalows to single-family homes boasting near panoramic water views, as well as luxury condos and high-rise buildings. With condos making up a large portion of Miami Real Estate, it is important to ensure that you are doing your due diligence when purchasing a condo by asking a few key questions prior to placing your offer and sealing the deal.
Related: Tips for First Time Homebuyers in 2022
What are the Building Rules?
One of the most exciting things that many people look forward to when owning their own home, especially if you're a first-time homebuyer, is the ability to live under your own roof without any rules set by others. Unfortunately, if you're buying a condo this may not be as true as you may think. Many buildings have their own set of rules, from quiet hours, to pet policies, trash removal, etc. so make sure to ask about all rules that are associated with the building to make sure that they line up with your personal desires and wants within your home as well as common space and amenities.
What are the HOA Fees?
Oftentimes, you've found a condo that you love, and even better, it's at a price that you can afford. It's easy to only try and budget for the mortgage payment which could be a huge mistake for many buyers as the HOA dues are often quite high especially in desirable areas or buildings boasting multiple amenities. Ask what the monthly HOA fees are, and if applicable, what the membership fees or "start up" fees are to activate your HOA account as there are often transfer fees etc. associated with your HOA's once you purchase the home. Once you have the monthly dues, you'll want to budget in those fees to ensure that you can afford both the mortgage, HOA dues, as well as day to day spending and any other monthly bills associated with your home.
Related: When Should I Buy a House in Miami?
What is the HOA's Budget and Monthly Spending?
The HOA's budget may not seem like something that will matter for homeowners; however, this couldn't be further from the truth. Understanding the budget, the reserved funds, and the regular spending helps you understand the upkeep for common areas and maintenance, and if the HOA is continuously overspending, or their reserve fund is low, chances are, your HOA fees are bound to increase at some point during your homeownership to try and help make up the deficit.
If you're currently searching for a new home, are ready to sell your home and need a qualified seller's agent to assist you, or if you have any further questions regarding Miami Real Estate, please feel free to contact our office at any time.