My Offer Was Out-Bid, Now What?
Posted by Kenny Raymond on Monday, November 2, 2020 at 10:32 AM
By Kenny Raymond / November 2, 2020
Comment
There is no better feeling than that of finding a house that you want to call home. Unfortunately, even after placing an offer, you aren't in the clear and could still have an uphill battle to fight before receiving your keys. If your offer is out-bid, rest assured, there are a few things you can do if you are still wanting to purchase the property. While walking away is always an option, should you decide that you want to move forward with the sale, here are a few things to consider.
Related: 4 Common Mistakes When Buying a Beach Home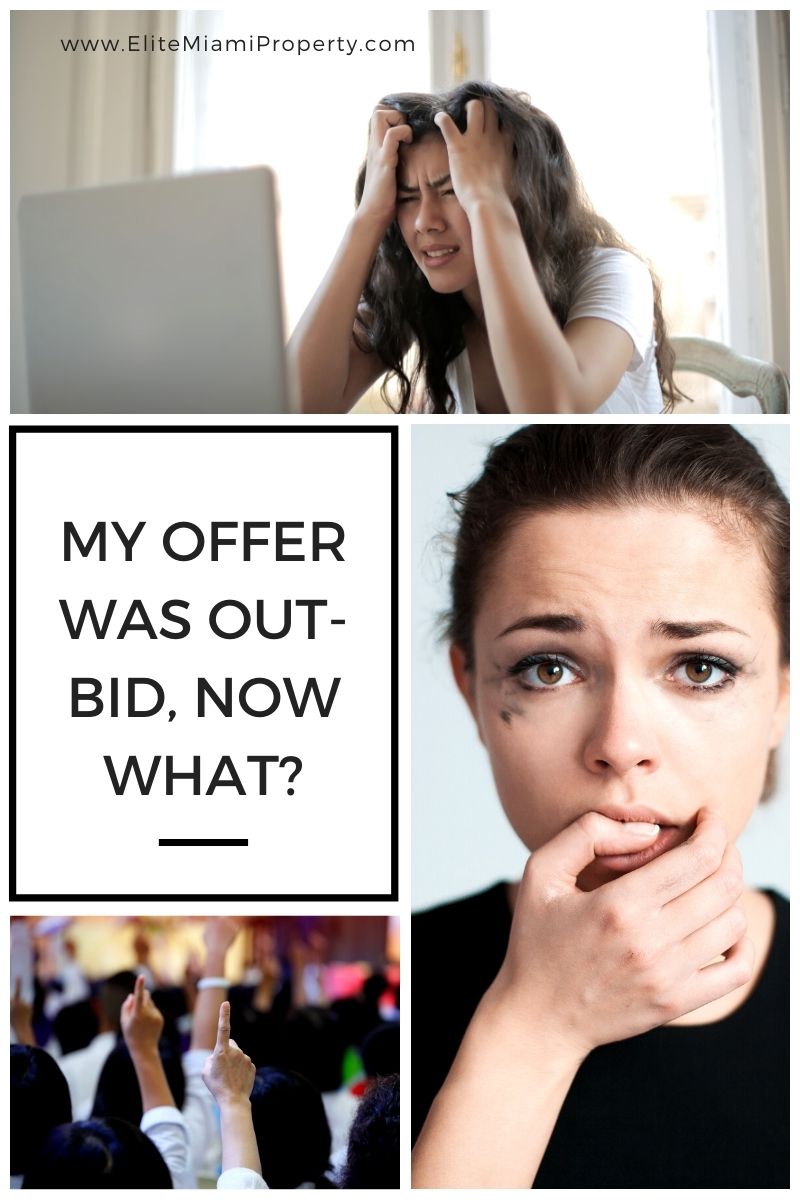 If your budget allows, you can always place a secondary offer that is higher than your first to help show the seller you are interested and motivated to fulfil the purchase, the downfall to this option is that you are spending more and may still run the risk of having a higher offer placed, even after you've already raised.
Another great way to help your offer look more appealing to the seller is to forgo any contingencies that you may have in place. By doing this you are increasing your chance for your offer to be accepted, however, make sure that you are comfortable with the purchase of the property without any of the contingencies that you were originally planning to include with your offer.
When all else fails, remember that the seller is human and has emotions. It is not a bad thing to get personal with the seller and make sure they know why you are interested in the property. Whether the backyard has the perfect shaded area for a swing set where you can envision your family growing, the neighborhood provides quiet streets for evening strolls with your family dog, etc. don't be afraid to write a letter to the seller informing them of the "why" behind your offer.
Related: New to Homeownership? Here's What to Spend Money On
As with any real estate transaction you always want to be sure that you have a qualified, trusted and experienced agent by your side to help assist you with your real estate needs to ensure that things move smoothly. Whether you place an offer that is accepted, or have to face a bidding war, with the right agent you will be able to rest assured that you are making the best decision in regard to your real estate purchase.
If you're currently searching for a new home, are looking for a seller's agent, or have any general questions regarding the real estate within the Greater Miami area, please feel free to contact our office at any time.
More Tips for Miami Home Buyers
What Do Luxury Home Buyers Really Want?
5 Tips to Plan for Your Next Miami Home
The Importance of Cleaning Closets Before Listing Your Home
When Can I Back Out of a Real Estate Deal?