Moving to Miami, 5 Thing You Need to Know
Posted by Kenny Raymond on Wednesday, January 27, 2021 at 9:26 AM
By Kenny Raymond / January 27, 2021
Comment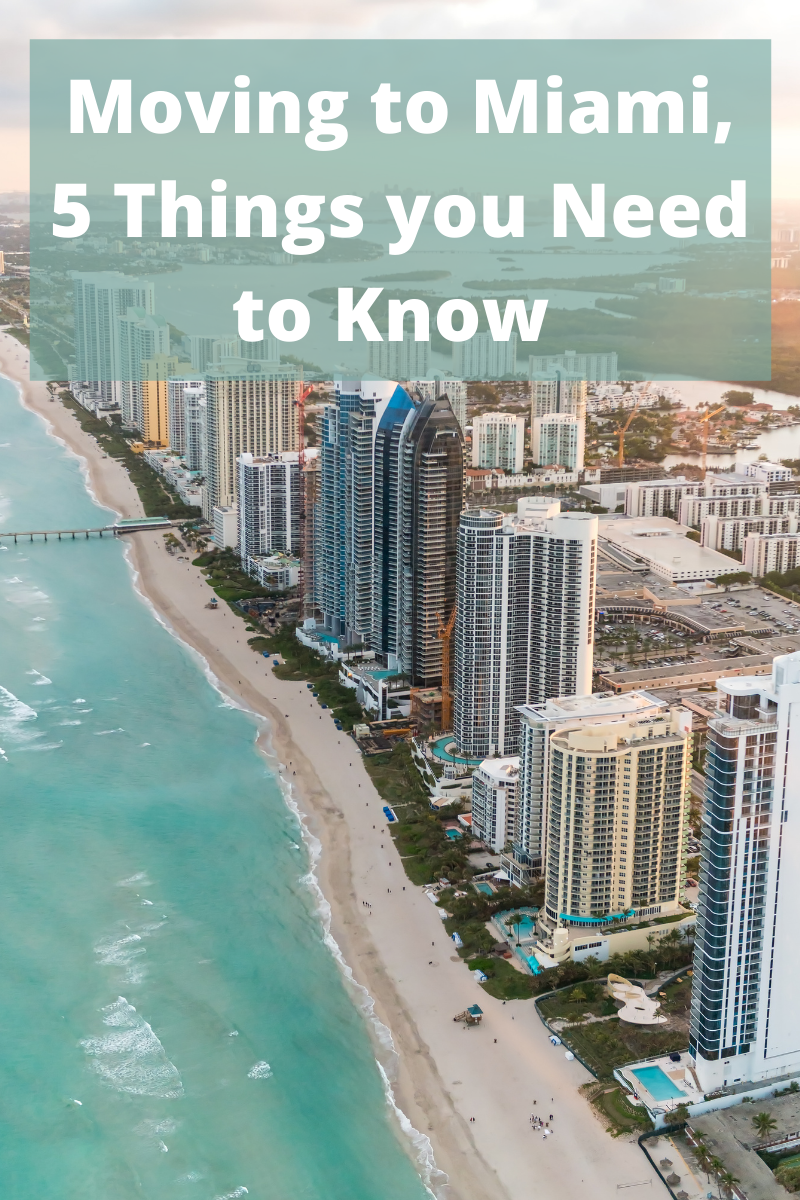 Moving to a new area can be both exciting and nerve wracking all at the same time. Luckily, when choosing to move, whether from across town or thousands of miles away, you can't get much better than Miami. As with any new area there are a few things you should know to help not only prepare you for the move, but to get a feel for the Miami area as a whole.
#1 Affordability
While there are areas within Miami that are full of glitz and glamor, Miami as a whole is actually a very affordable area, especially for a coastal town. This helps keep Miami diverse and affordable for everyone, regardless of household income.
Related: Pros and Cons of a 15 or 30 year Mortgage
#2 Bi-Lingual
A large portion of the locals within Miami speak multiple languages, the two most common being English and Spanish. With so many locals speaking a second language, it might be fun to try and pick it up!
#3 Tourists
There are a lot, and I mean a LOT of tourists that visit Miami each year. While there are areas within Miami where locals tend to hang more than tourists, when calling Miami home, be prepared to be surrounded by new faces all the time.
#4 Traffic
Public transportation and walking to both work and the store are quite common, this is due to the fact that Miami has a very heavy traffic flow, especially during rush hour. When choosing to live in the city, or near shopping and dining, you can enjoy a nice walk in the sunshine to get your daily needs, a much more relaxing alternative to the traffic jams on major freeways.
#5 Neighborhoods
You can find all sorts of neighborhoods within Miami. From Highrise luxury condominiums and apartments, mansions and large waterfront estates, respectably sized single-family homes, and neighborhoods that lack some curb appeal and need a little love. When moving to Miami, make sure to explore the neighborhoods prior to placing an offer to ensure you are purchasing a home in a neighborhood you love.
Related: Condo or House in Miami and Miami Beach?
While the list of information surrounding a city as large as Miami seems to be endless, these 5 things seem to contain the most need-to-know information. As with all Real Estate transactions, especially when moving to a new area, it is important to work closely with your realtor and ensure that you hire a realtor who is reputable and knows the area well to ensure your happiness and success with your purchase.
If you're currently searching for a new home, are in need of a qualified seller's agent to list and market your property, or if you have any questions regarding Miami Real Estate, please feel free to contact our office at any time.