More Cash Buyers in Florida Than Anywhere
Posted by Kenny Raymond on Monday, May 18, 2020 at 11:32 AM
By Kenny Raymond / May 18, 2020
Comment
MSN recently did an article where homebuyers are paying AND all five cities listed were in Florida. "Nearly 38% of homes and condos purchased nationwide in the second quarter were all cash transactions." This is slightly lower than the previous quarters three year high of 42% of transaction and it was also higher than the year before. This data is provided by Realty Trac 24/7 Wall Street. Cities included Cape Coral and Fort Myers, St. Petersburg and of course, the Miami – Fort Lauderdale and Pompano Beach area.
More than 64% of home sales in the Miami metro area were paid for in cash during the second quarter of this year, more than in any other metro area in the nation. The percentage of cash sales was exactly 64.1% with a median list price of $225,000. This in addition to the local real estate market has also attracted interest from institutional investors who made up more than 8% of sales in the second quarter. This includes wealthy Latin American buyers who provided a boost to Miami real estate sales.
Why?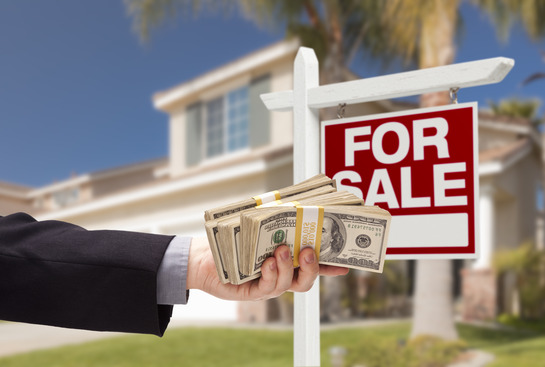 The reason for a lot of this is that stricter lending standards combined with low inventory gives the advantage to investors in cash buyers. The average sales price of an all-cash purchase in the first quarter was $207,000. Many of these cash buyers are also baby boomers who have recently paid off their homes and now want to downsize. Retirees can tap into their retirement accounts and pay cash for a second home, especially in places like Florida.
Other cash buyers may be looking to "flip" properties by borrowing money from family or friends and then repaying the loan with the proceeds from the sale. According to an article in USA Today, "the high percentage of all-cash buyers indicates the housing market recovery is for real and buyer confidence is restored." Many buyers are willing to put their own money on the line to buy properties instead of financing which can create a false sense of nonchalance or being able to walk away if things don't work out right. Buying homes with your own cash means you are fully responsible for the success of that property and feel confident about their housing market recovery.
Pretty much the only downsides is that these all-cash buyers might be winning out over some first-time homebuyers who can afford to purchase a property with. Cash offers are much more appealing to sellers especially banks and first-time homebuyers that need a mortgage may get squeezed out of the market. Banks have already tightened lending requirements and many young people are finding themselves with too much debt to incur a mortgage.
However, the overall sense of the housing market is a positive one and because there are people putting their own money on the line it helps the housing market as a whole recover much quicker with a more positive outcomes for investors, first-time home buyers in cash buyers alike.
For more information on buying a home in the Miami area with all cash or if you're struggling to find the right home after applying for a mortgage please give me a call. We have tactics and strategies that work with both sides of the equation and can help you get the home you're looking for.