Miami Home Sales are Primarily Cash Sales
Posted by Kenny Raymond on Thursday, September 16, 2021 at 2:53 PM
By Kenny Raymond / September 16, 2021
Comment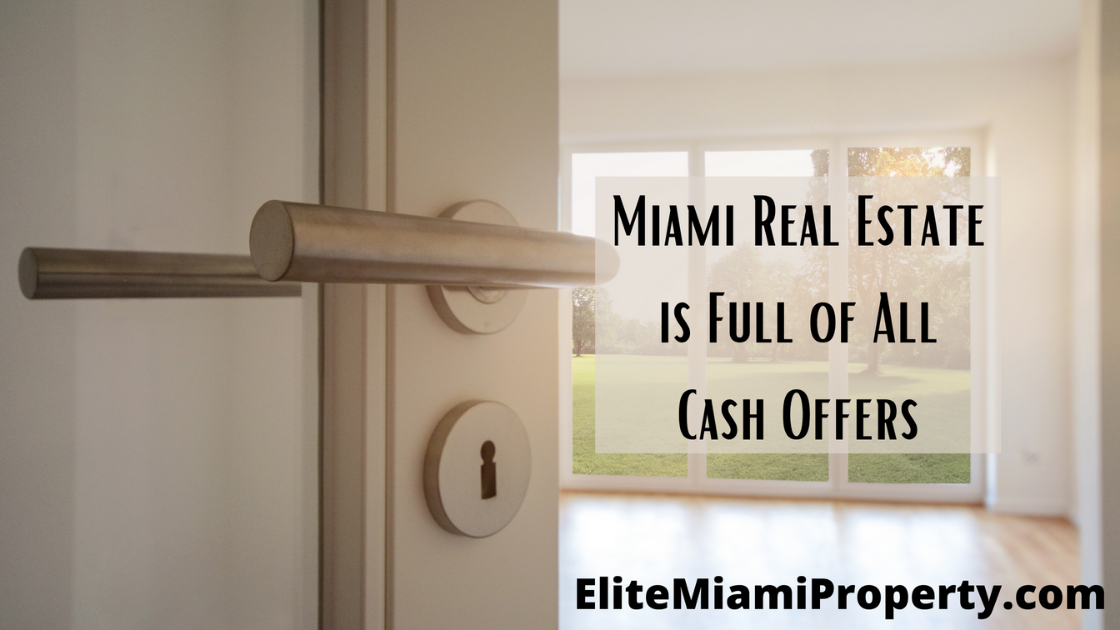 Buying and selling Miami real estate is a luxury all on its own, whether you're buying a new house to call home, looking for a vacation rental or investment property, or you're ready to sell your home and move on to your next grand adventure, Miami Real Estate is often full of cash sales. Unlike other areas in the country, Miami sees the most cash sales year-round, a huge perk for many sellers as well as buyers. So, what are the reasons that so many buyers and sellers prefer cash sales?
Related: Does Writing a Letter Really Help You Buy a House?
Less Contingencies
Seller's love all cash offers for many reasons, however one of the main ones is simply the lack of contingencies that are often tied with an all-cash offer. All cash offers are generally ready to purchase the home as is, and the offer is generally free of contingencies making the sale of the home quite simple for the seller. Additionally, these offers also generally require no seller credits or repairs prior to the sale.
Lower Price
When offering an all-cash offer, oftentimes, buyers are able to secure real estate for less than if someone had offered to purchase the home through traditional financing, making all cash sales extremely appealing to buyers who are hoping to purchase real estate in a more affordable price range.
No Credit Checks
This may sound like a red flag; however, this is a huge pro for buyers. Whether for foreign buyers who are looking to purchase a home and start a new life and unfortunately haven't been able to build up credit yet, or for those who have poor credit scores but have saved up to purchase a home outright.
Related: What Housing Styles are the Most Popular in Miami?
The last three years have seen a peak in all cash sales in the Miami market, and with the seller's market continuing to show no signs of slowing, all cash sales are at an all-time high which can make the Miami market even more competitive than other surrounding areas, adding yet another reason to why choosing the right Miami Real Estate Agent is key in securing your perfect Miami home. While all-cash offers are out there, it doesn't always mean that they're the best offer for each seller, and likewise, if you plan on purchasing with cash you may still find an uphill battle to purchase a home. So, whether you're hoping to purchase a home with traditional financing or an all-cash offer, trust your local agent to help you find the home of your dreams.
If you're currently searching for a new home, are ready to sell your home and need a qualified and local seller's agent, or if you have any questions regarding Miami Real Estate, please feel free to contact our office at any time.