How to Convert your Home Office into a Classroom
Posted by Kenny Raymond on Monday, September 21, 2020 at 10:41 AM
By Kenny Raymond / September 21, 2020
Comment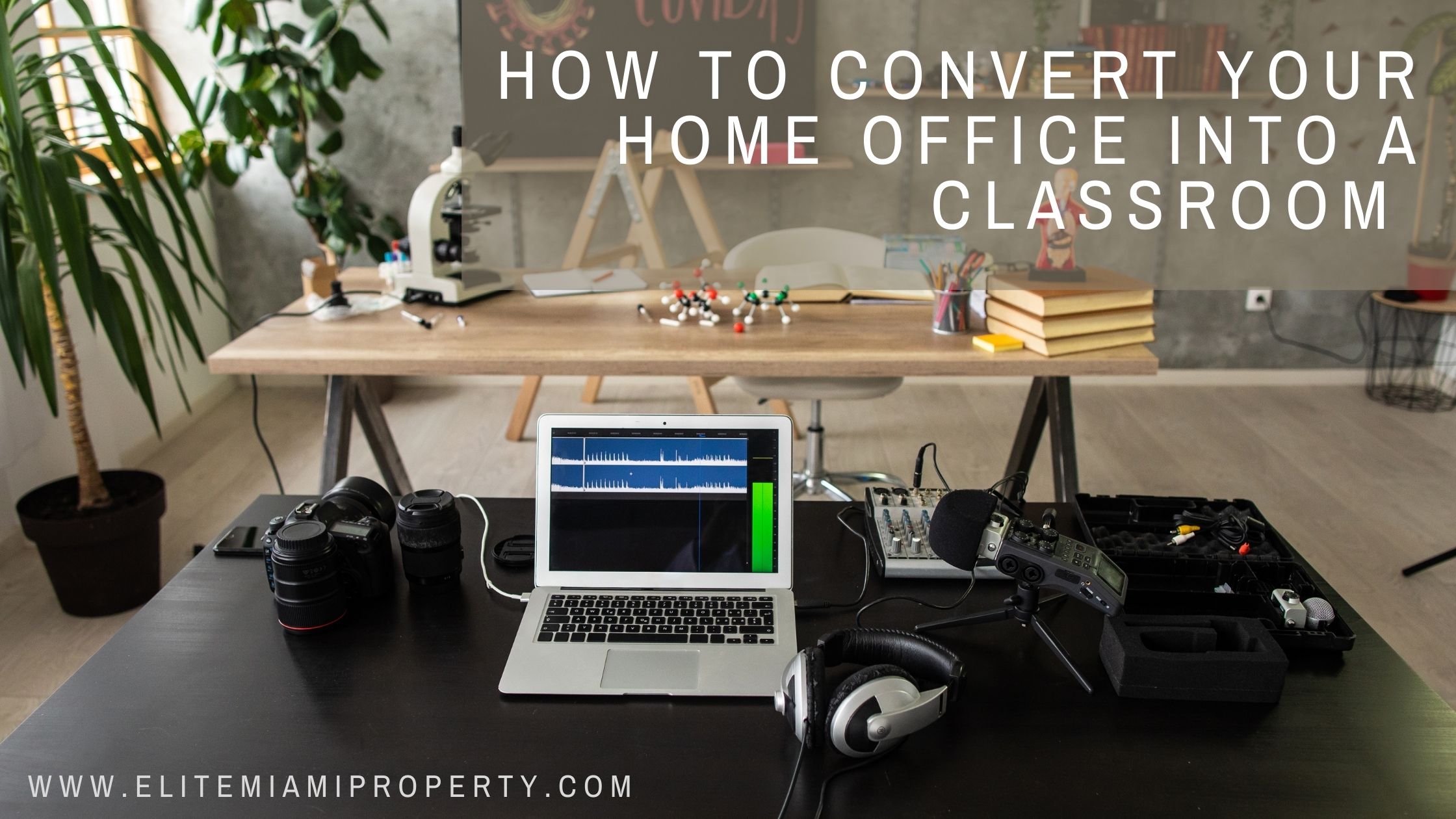 As we all try to settle into a new normal, for those with school-aged students you've had to make the decision to either send student back to the classroom, enroll in virtual learning, or homeschool. For those that have chosen a homeschool or virtual learning approach, you may find challenges in preparing your home for your student(s).
Whether you work from home full time, or have a designated office for personal use, there are a few easy ways you can convert the space into a classroom to help excel your students learning. While it may mean making adjustments for yourself, your students and their education will thank you.
Related: How to Be More Productive in Your Home Office
#1 Designate the Space for School Use Only
As tempting as it may be to have your students do their work from the couch or dining table, setting up a specific space or workstation for school will help the long-term focus of your students. This also allows your house to still feel like home and allows both you and your student(s) to leave the workspace for breaks.
#2 Use the Walls
You may have to take down your Zen décor for a while, however, by using the wall space you are maximizing learning potential and creating a classroom environment for your student(s). Whether you put up an ABC chart, multiplication tables, a solar system diagram, etc. find things that will help aid your student in their learning. Another great option is to use a scorecard or point system. Behavior, learning, focus, etc. can all be a part of your charts, by putting them on the wall for visibility your student will be able to remain focused and see their progress throughout the day.
#3 White Noise
Believe it or not, white noise can immensely help your student's ability to learn, especially if they are used to a classroom setting. You may have to try a few different settings to find what works best, whether it be rain, waves, chatter, etc. the extra background noise will help your student(s) by providing a classroom setting that is closer to that of their traditional school. A full classroom is rarely quiet. Embrace the noise!
Related: What is Miami Like in the Winter?
#4 Toss the Rolling Chair
Try to think of the way a true classroom would be set up, generally speaking rolling office chairs are not involved. Rolling chairs provide students with constant distraction and they may be tempted to spin, rock, and play instead of focusing on the work at hand. Find a stationary chair for use within the classroom and save the office chair for extra-curriculars such as gaming or movies.
For information on ways to improve your home visit our blog, or if you're searching for a new home that has office or classroom space, feel free to contact our office at any time and we would love to assist you.