How Miami Cash Buyers are Competing with Other Cash Buyers
Posted by Kenny Raymond on Thursday, January 16, 2020 at 11:56 AM
By Kenny Raymond / January 16, 2020
Comment
It's a jungle out there! The Miami real estate market is booming with new condos and homes popping up practically every week, AND they're getting snatched up too - rapidly - by all-cash offers.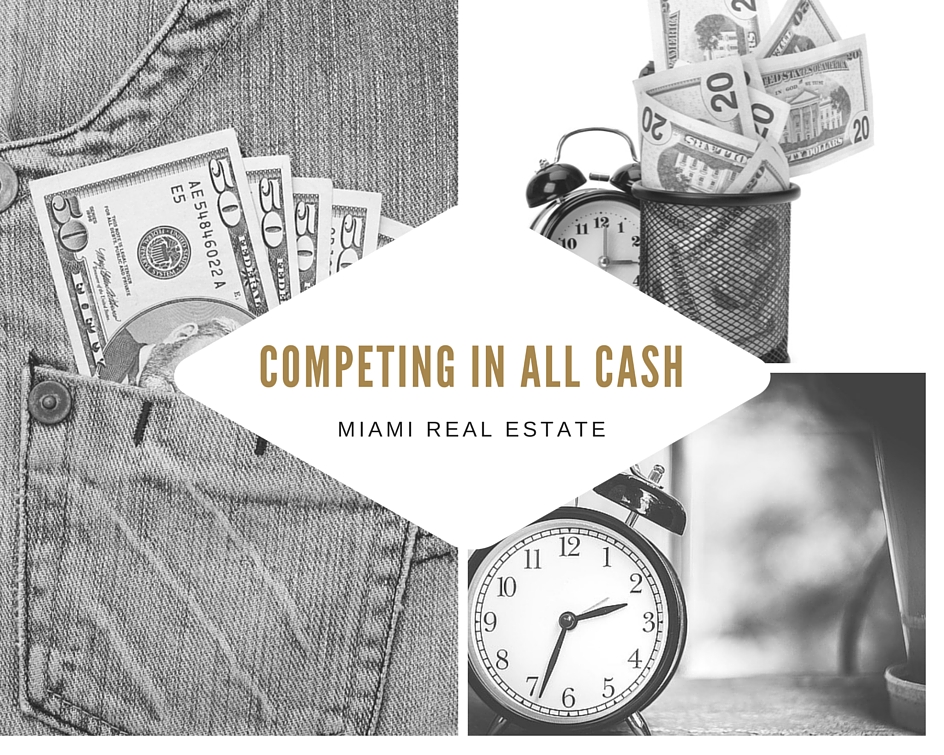 It can be extremely difficult for first-time buyers or those financing to compete with these cash offers but it can happen, and then there's the cash offer that needs to compete with another cash offer.
I believe in both cases, the same type of tactics and strategies can work but it takes skill, knowledge of the market and a great agent and team to get the job done.
Here's How.
BE PERSONAL.
If you're not personal, sellers see you as a number or just a name on an offer. They attach no emotion to the offer and therefore it gets forgotten about and dropped to the bottom of the list.
Being personal means your agent working closely with the listing agent, talking to them about the sellers needs and wants. Asking why the seller is moving; if there are any time frames they need and if there is anything specific the buyer can do to incentivize the offer. Simply asking and being honest can work wonders.
I recently talked with a listing agent on a condo my buyers were eyeing. Before even placing an offer I called the agent and spoke to them about the seller. I informed the agent that my buyers were very impressed with the property and if the sellers had done any of the work themselves. (I also knew beforehand that many upgrades were competed before the listing so this was a prompting of more information from the listing agent). I mentioned that the sellers had great taste and that the place would be perfect for my buyers, who made mention that they wouldn't change a thing.
I also asked about the seller's personal life, kids, family, job - without sounding too intrusive. Their lifestyle closely matched my buyers which appealed to the seller and listing agent even more.
This is not a brown-nosing technique but an honest approach to be personal in the offer and the approach. I stated we would send an offer through with very little contingencies and an escalation clause offering a few thousand over the highest offer to a certain cap. Just mentioning this gave even more incentive for the listing agent to promote our offer over others that may not have mentioned anything about their buyer.
COMMUNICATION.
Staying in communication is also key. You can't submit an offer and then drop off the planet. I've had some buyers that make an offer then go on vacation. Needless to say, those offers either fell apart or were hard to keep together when buyers can't be reached to sign documents. My buyers stayed close to the deal and I stayed on top of the listing agent to ensure our offer was being considered and if there were other offers on the table.
Once it was accepted, I didn't slack on the communication. I assured the seller throughout the process that this was the deal to take by keeping to projected timelines and being prompt in responses.
Simply being honest, personal and having good communication can get you light years ahead of the competition, even with multiple solid offers.
Ready to get the home of your dreams? Call me today! Let's do this!
More Great Tips for Buyers: