Forgotten Costs When Moving
Posted by Kenny Raymond on Wednesday, June 23, 2021 at 10:18 AM
By Kenny Raymond / June 23, 2021
Comment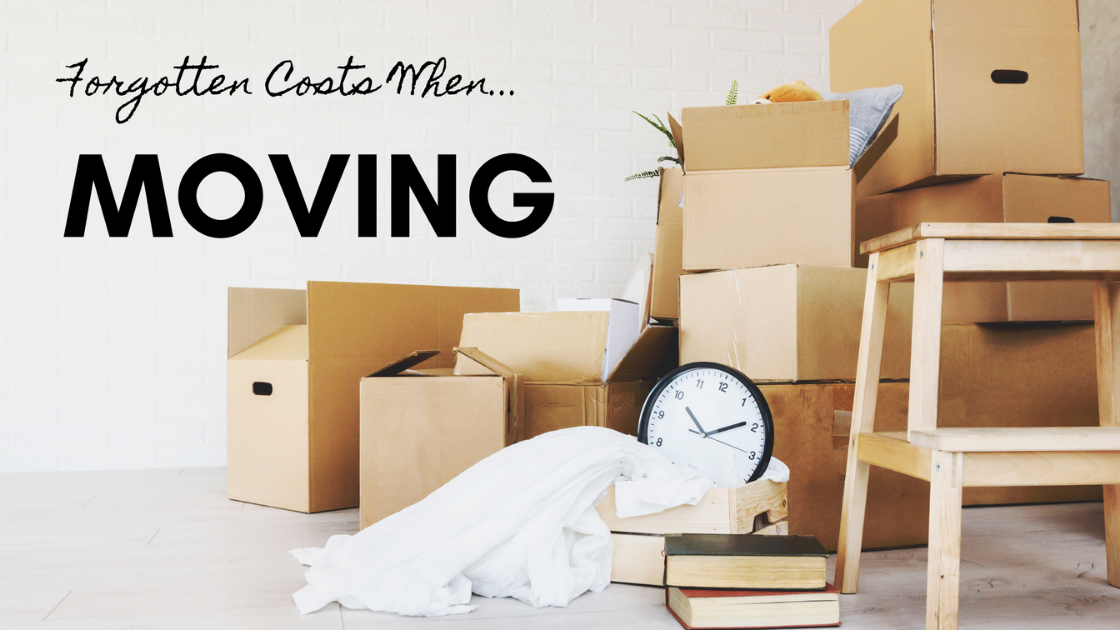 Whether you're moving into your first home or you're an experienced mover, there are quite a few little costs that can easily be forgotten while you start to pack up and plan your move. While many costs are to be expected, especially if you are choosing to purchase a home and have budgeted for down payments, these few common costs seem to somehow slip through the cracks and sneak up on movers which can often cause financial stress, or leaving movers scrambling.
Related: First Time Home Buyers, 7 Keys to Success
Moving Trucks
Easily the most common "need" when it comes time to moving is the use of a moving truck, however, oftentimes this isn't including within your budget. While the cost of a moving truck varies drastically pending on the size needed as well as distance traveled and time used, you can easily spend hundreds, and in some cases, even thousands on the truck, making it a fairly expensive cost when it comes time to pack up and move.
Boxes & Packing Supplies
Unless you've been hoarding every carboard box and piece of bubble wrap over your lifetime, chances are, you'll need to purchase packing supplies. This could include boxes, tape, tape guns, bubble wrap, pads, blankets, closet boxes, electronic sleeves, etc. While a small pack of boxes might only cost a few bucks, once you add up the needed supplies to pack up your home successfully and efficiently, you'll be surprised at the price tag that can come with it.
Movers
Oftentimes many people choose to forego hiring movers due to the cost associated with them and instead turn to friends or family. While using the help of family and friends may save you a pretty penny vs. hiring movers, oftentimes this doesn't mean that the help is "free." One of the most common things that people offer to friends and family in return for their help is pizza and beer, and while it may not amount to thousands, pending on the number of people that show up to help, you could easily spend a couple hundred bucks to provide lunch and drinks for those who are lending a hand in your move.
Related: Moving to Miami, 5 Things You Need to Know
While there are multiple different costs that are associated with moving, from moving trucks, packing supplies, hired help, new furniture, gas to and from the old and new house, equipment rentals, etc. it is important to try and think of any and all things that may be required during your move so that you can try to create an accurate budget. It's always recommended that you plan for a little bit of a moving bumper within your budget, whether it be an extra $100, or extra $1,000, having a little bit of wiggle room budgeted in on top of your expected expenses is an easy way to help alleviate any last minutes stress that could arise due to unexpected costs.
If you're currently searching for a new home, are ready to sell your home and need a qualified seller's agent, or if you have any questions regarding Miami Real Estate, please feel free to contact our office at any time.