First Time Home Buyer, 7 Keys to Success
Posted by Kenny Raymond on Thursday, February 4, 2021 at 9:24 AM
By Kenny Raymond / February 4, 2021
Comment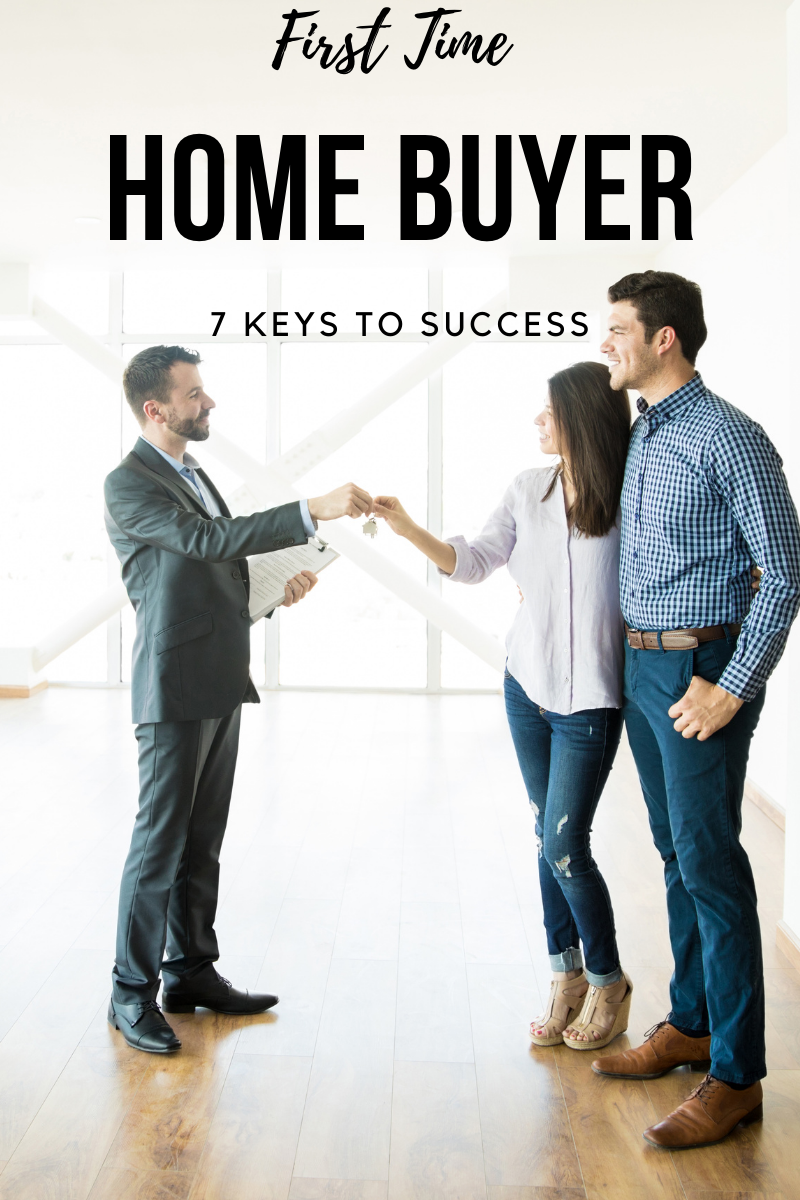 Buying a house can seem a bit scary, especially if you're a first-time home buyer. Luckily with the help of a great Real Estate Agent and a little preparation, you can sail through the home buying process and end up settled into a home that you love. As a general rule of thumb, these 7 keys to success can help you prepare for your home buying journey.
#1 Pay Off Debt
First and foremost, prior to beginning your home search it is important to try and pay off as much of your debt as possible, this will help your house budget as well as approval odds for a home loan.
Related: Moving to Miami, 5 Things You Need to Know
#2 Set a Budget
Decide what type of monthly payment you are comfortable with. This should be a number that you discuss in depth to ensure it would still allow for other daily needs such as groceries, gas and monthly bills.
#3 Start Saving
There are a lot of fees that you may be required to pay when purchasing a house including closing costs and a down payment. Prior to beginning your search try to start saving up so that you have the needed funds to cover these costs.
#4 Get Pre-Approved
You may notice that your pre-approval amount is higher than the budget that you set for yourself. Even if this is the case it is important to remember to stick to a budget that you are comfortable with and only look at homes within that price range.
Related: Pros and Cons of a 15 or 30 Year Mortgage
#5 Search Homes
Time to start your search! Make sure to work closely with your agent so that they can help you find homes that are not only within your budget but also fit your list of wants and needs. It is important to only look at homes you can afford, by doing so you aren't setting unrealistic standards of what you want to see in a home that has a larger price tag.
#6 Research
Once you've narrowed it down to a few homes or areas you like, make sure to do ample research on the neighborhoods, school districts, commuting, the community, etc. A good house can be ruined by a poor neighborhood and by doing your research you can ensure you love both the home and where it is located.
#7 Tour/Place Offers
Now that you've narrowed down the potential houses, it is time to set up touring appointments and ultimately, place an offer! Work closely with your agent through this step as they will be able to guide you through any negotiating that may be needed.
While a lot goes into purchasing a home, by following these 7 keys to success and working with a reputable agent you are sure to find a house that you can call, home.
If you're currently searching for a new home, whether your first home, second home, or vacation home, are ready to sell your property, or if you have any questions regarding Miami Real Estate, please feel free to contact our office at any time.