Exploring Downtown Miami in 24 Hours
Posted by Kenny Raymond on Thursday, July 15, 2021 at 10:09 AM
By Kenny Raymond / July 15, 2021
Comment
When thinking of visiting tourist destinations such as Miami, often you'll find yourself packing your schedule full of different events, sites, and tours, and still won't feel as if you've explored as much as you'd hoped. While you could indeed spend weeks, even months exploring Miami and all the great city has to offer, we've culminated a list of the "must do's" in downtown Miami to help you get the most out of your short visit to the "Magic City."
Related: What You Need for the Perfect Day of Snorkeling in Miami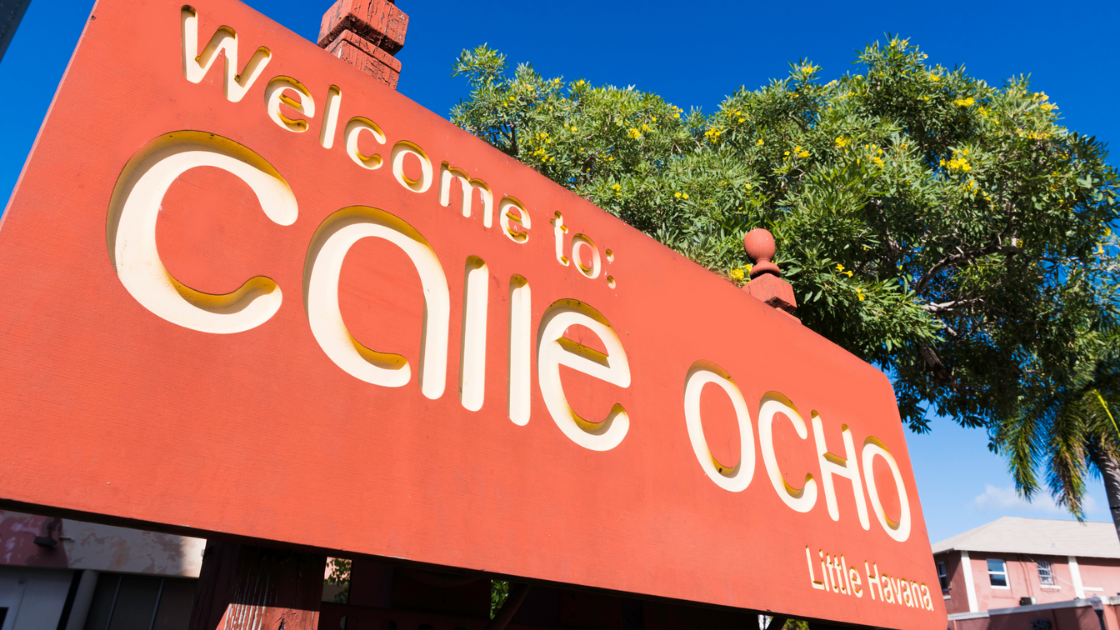 Morning
You can't start a morning in Miami without enjoying the sandy beaches. Quiet mornings are the perfect time to take a leisurely stroll along the coast. We suggest South Beach, specifically South Pointe Park or South Pointe Pier as both provide stunning views of the surrounding areas and generally aren't overly crowded in the mornings. Now that you've woken up a little and enjoyed the views of the coast before the day warms up too much, you can enjoy a freshly squeezed juice or acai bowl from Under the Mango Tree to fuel your day.
Afternoon
While a short drive away, Little Havana is simply a must. Normally less than a 30 minute drive from South Beach, Little Havana boasts authentic flavors and traditions of Cuba where you can immerse yourself in the culture, flavors and arts. Spend your afternoon strolling through the streets of Calle Ocho. The center of Little Havana, the streets of Calle Ocho are lined with brightly colored shops boasting trinkets, clothing, handmade cigars, spiritual stores, and often even live music is played in the streets that can easily transport you to the markets of Cuba. Enjoy window shopping, exploring murals, parks, and the Paseo de las Estrella's.
It's no secret that Miami weather is hot and humid, and knowing so, it's only fair to treat yourself to a cold treat. Unlike many other more Americanized sweet shops in the area, the unique flavors of a Azucar Ice Company pay homage to Cuban artists and a staple flavor, Abuela Maria, is a mix of maria's cookies, cream cheese and guava, authentic flavors with natural sweetness, sure to keep you coming back for seconds.
Evening
Start your evening by exploring the dozens of rotating art exhibits within the Wynwood Art District. Art from all over the world has been showcased along the walls of Wynwood, ever evolving, the district is constantly boasting new pieces allowing for each visit to be unique. Multiple breweries and shops can also be found within the Wynwood Art District, enjoy wandering in and out of shops, stopping to take in the beauty of a piece of art, and then grabbing a beer at the first brewery you come across during your stroll.
Related: Eating Your Way Through Miami
Only a short drive away, Mandolin Aegean, often called "the blue door" can be found within the Design District amongst a large handful of different shops where you can find the perfect attire to enjoy the rest of your evening within Miami. Mandolin Aegean is best known for its colorful plates and authentic Greek and Turkish delicacies.
Nightlife
Miami comes to life at night and when the sun goes down, the city wakes up. Often people tell you to simply follow the music and lights to find the most popular hangouts, and while this is true in many cases, there are a few places worth mentioning when it comes to your night cap. From a classy speakeasy at Floyd, rooftop parties at Club Space, or a quieter evening enjoying a beer and live music at Gramps, found just outside of Downtown, it's easy to see why Miami is often referred to as the city that never sleeps when experiencing Miami nightlife.
If you're currently searching for a new home, are ready to sell your home and need a qualified seller's agent, or if you have any questions regarding Miami Real Estate, please feel free to contact our office at any time.