Don't Let Virus Scares Keep You From Selling Your Home
Posted by Kenny Raymond on Thursday, March 12, 2020 at 11:45 AM
By Kenny Raymond / March 12, 2020
Comment
The coronavirus. It's literally everywhere. I can't scroll through any social media without seeing just about every or every other post saying something about it. So, let's talk about it some more… It becomes an issue when people stop their normal routines and we have seen a lot of that in places across the country in the world. But, people still need to buy and sell real estate. People need to move, downsize, upgrade or relocate and we can't just sit in a bubble waiting for this to go away. So what are homeowners supposed to do if they need to sell her house?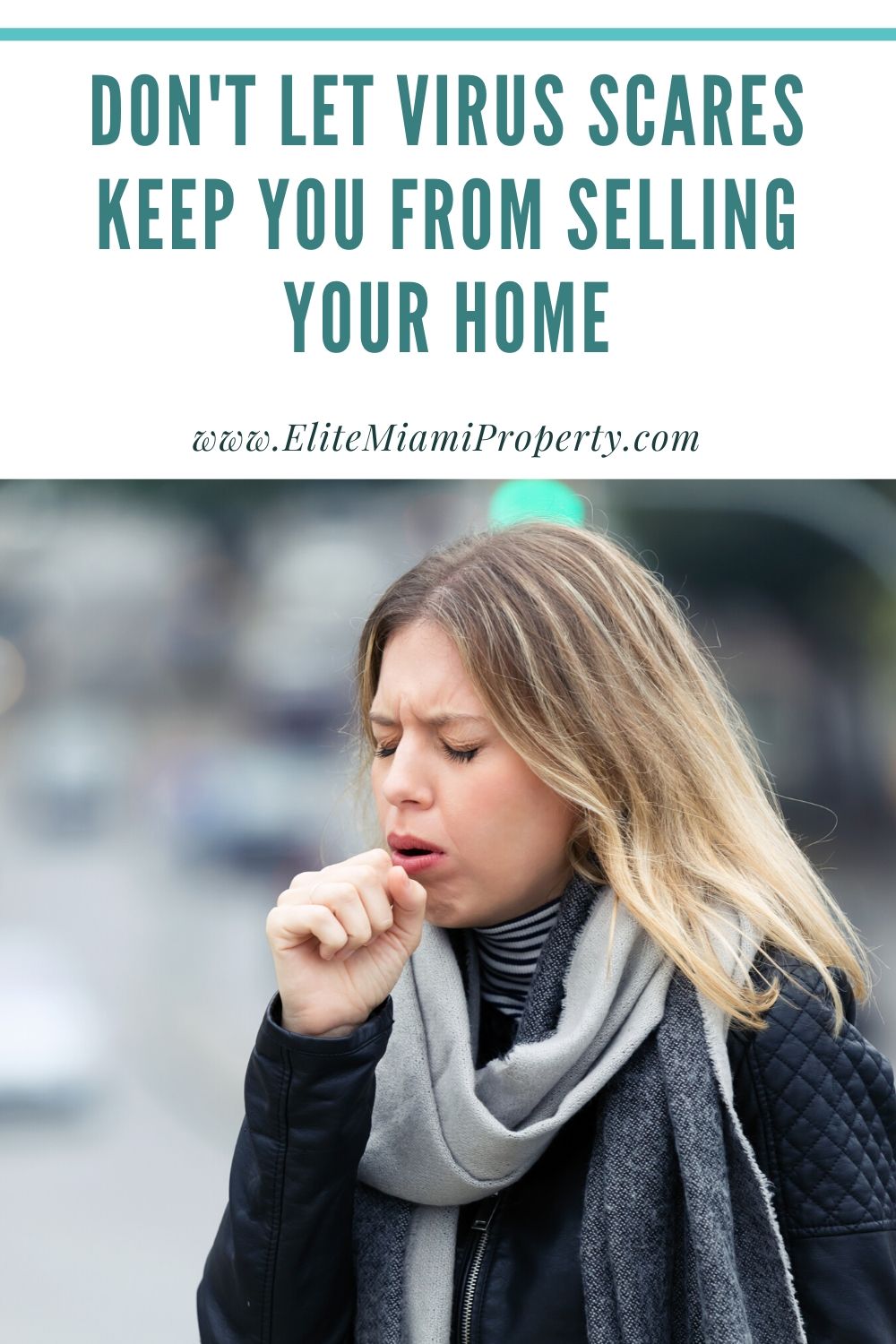 A lot of people I've talked to are nervous to have open houses or even list their property for fear of strangers coming in and out of their homes. But, we shouldn't be so fearful that we stop enjoying our lives completely. There are some things that we can do to prevent sickness and disease from attaching itself to us or our family. If you're considering putting your home on the market or your home is already on the market, here are some things that you can do to ease your concerns.
Leave the house whenever there's a showing.
You'll always want to leave the house whenever you have buyers and their agents browse your home. This prevents any contamination from the air and airborne bacteria. If you're not around a sick person, chances are you're not going to get sick unless they leave germs places, which is another point. However, if someone coughs in the air, those particles are viable within about a 6-foot radius of that person but if there's nothing for them to attach onto they simply fall to the floor and died.
Disinfect everything after a showing.
As soon as you come back home from a showing start with the front door and sterilize the doorknob, handrails, anywhere someone would touch with their fingers including countertops, banisters, railings, doorknobs, drawers, cupboards, pantries, tables, chairs, just about anywhere someone may have touched. I know that that sounds like a lot but it will ease your mind. Don't forget about the bathrooms because buyers that are touring your home may need to use the restroom from time to time so don't neglect the restroom, and, that's just a good place to disinfect all the time anyway.
Be aware of your own symptoms.
If you're starting to feel shortness of breath, a fever, or a cough, contact your local clinics and ask about the current protocol. Things change on a daily basis and they may or may not want you to come in. So, before rushing down to your walk-in clinic potentially eating around other sick people or giving someone the sickness, coal first.
Be aware but don't worry too much.
We can't let this rule our lives but with a little bit of extra care, extra handwashing, and extra disinfectant, we can keep viruses and just about any sickness as far away from us as possible, even when we have strangers coming in and out of her home.
More for Sellers:
The Importance of Cleaning Closets Before Listing Your Home