Dangers of Palm Fronds in Fall
Posted by Kenny Raymond on Friday, October 15, 2021 at 1:59 PM
By Kenny Raymond / October 15, 2021
Comment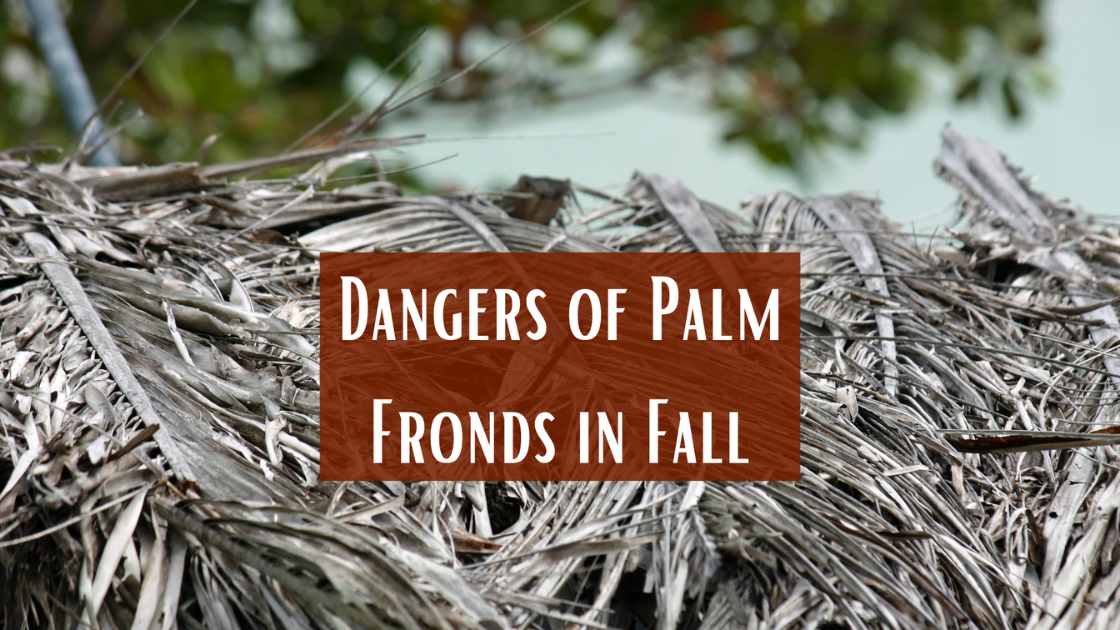 Fall is here! You may see trees changing colors, leaves falling, and be stocking up on all things pumpkin spice, however, Fall in Miami is a little different than other places in the U.S. While you indeed get color changing leaves sprinkled throughout the city, palm fronds are often the biggest hint that Fall has arrived.
Miami is known for its year-round warm weather and Fall is no different. The sun is often still shining and the most you'll need is often a light jacket on most days, however one main thing that areas such as Miami or San Diego have in common is the Palm Fronds that start to fall once the Fall season hits. During Fall it is more important than ever to try and keep your palm trees pruned, removing all dead fronds timely, as if left unattended, these fronds can fall often more than 50 feet from the sky, which can lead to severe damage or even injuries pending on where they land.
Related: Pruning Your Palm Trees, What you Need to Know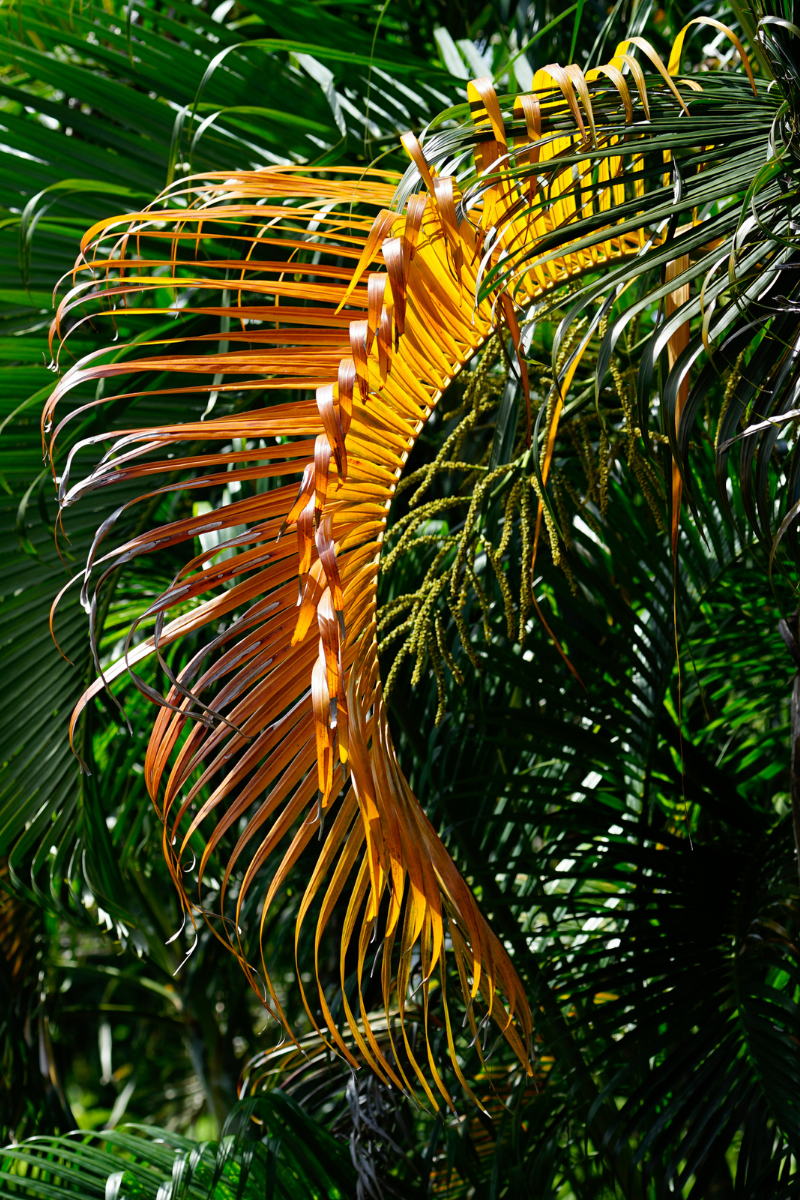 Unlike the leaves that often fall and sway down to the ground waiting to be raked, due to palm fronds falling both a great distance, as well as their size, if these hit a pedestrian, parked vehicle, etc. it isn't a pleasant Fall experience. When trimmed, fronts can reach upwards of hundreds of pounds each, which is one of the main reasons that it is imperative to keep your trees trimmed and maintained at all times, especially in the Fall and Winter months to avoid an unwanted frond from falling. While not all fronds are this large, even smaller fronds that fall in the streets can cause damage to vehicles if ran over.
While most common areas, and highly populated streets within the city of Miami are nearly always meticulously landscaped and maintained, it is important to be aware of the potential falling palm fronds during the Fall months in Miami. Luckily many tropical climates, especially Miami are home to incredible landscaping companies who specialize in pruning palm trees, so if you have trees on your property and aren't comfortable pruning them yourself, you'll have a multitude of highly rated landscaping companies to choose from to keep your tropical foliage looking it's best year-round.
Related: The Rainy Season is Almost Over in Miami!
If you're currently searching for a new home, are ready to sell your home and need a qualified seller's agent, or if you have any further questions regarding Miami Real Estate, please feel free to contact our office at any time.