Costs That Come With Living In Miami
Posted by Kenny Raymond on Tuesday, January 10, 2023 at 10:22:52 AM
By Kenny Raymond / January 10, 2023
Comment
Miami is famous for its beaches and endless outdoor water activities. It has been a hot spot for those looking to move and part of that is Miami's steady economy. While shopping for your new home, you want to consider all the moving costs. Miami is world famous and as a result, it can be more expensive. Understanding all of the factors that feed into your cost of living helps you make the best decision for yourself and your family.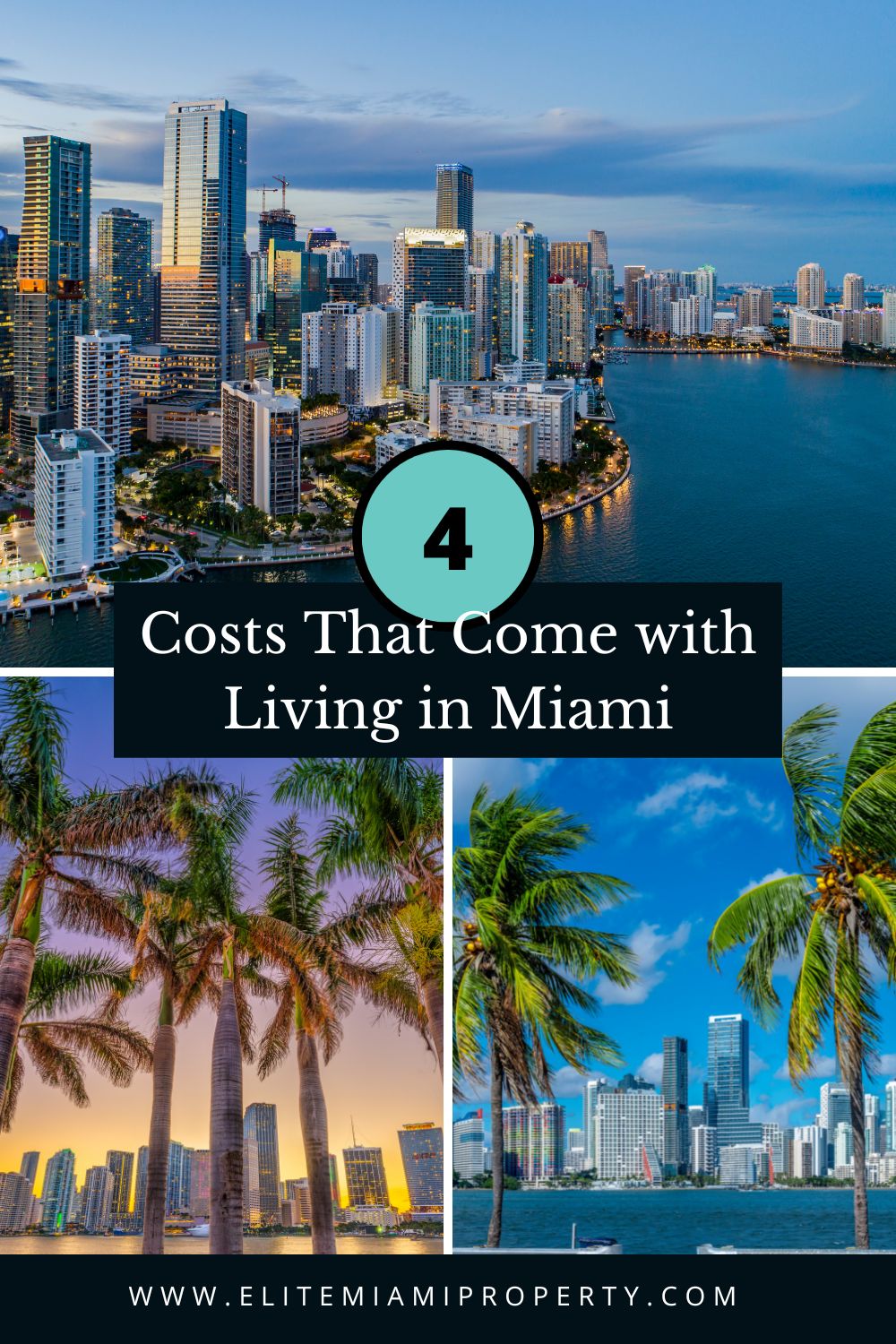 Utilities
Utility bills in Miami are typically lower than in other parts of the country. This contrasts with the higher real estate prices. The utilities considered in this higher average are water, electricity, and gas bills. Electricity bills in Florida are usually the most expensive and they fluctuate depending on what time of year it is. Summer is the time you should expect the highest bills because of the heat and the need to constantly run the AC. Besides these typical utilities, make sure you plan for trash, tv, internet, and home maintenance.
Food/Groceries
The grocery budget can widely vary depending on how you eat and the type of food you purchase. Typically, Miami has a higher grocery cost than the national average. Again, this is dependent on where you shop and Miami has plenty of widely known national chains. Miami is known for its world-class restaurants and the incredible options available to you depending on your budget for eating out.
Transportation
Getting around Miami can be tough because there is usually a good amount of traffic. The most common mode of transportation is driving. Consider the cost of wear and tear on your vehicle as well as gas and insurance. Miami has a higher cost when it comes to transportation because it is a tourist city and therefore gas prices are higher. Higher demand means higher prices. If you are looking for other ways to get around you can use the bus, trolly, and rideshare companies like Uber, Lyft, and taxi companies.
Healthcare
When it comes to your healthcare needs, Miami is a more affordable city. Residents typically pay less than the national average for their healthcare. As a Florida resident living in Miami, you have access to some of the state's best medical facilities. Depending on the healthcare coverage you purchase your insurance can cover your family care clinics, dental visits, specialists, and even hospital visits.
In Conclusion
With Florida being a recent and continued moving hot spot, why not consider Miami? Anyone moving somewhere new should consider all the expenses that can come with your new city. It's important to recognize that these costs can differ from city to city.
If you are looking in the Miami area and would like more information, contact us. We are happy to help you with all of your Miami real estate needs whether that be buying or selling or even the large task of relocating.
Start Searching the Latest Miami Listings Below