Best School Districts In Florida
Posted by Kenny Raymond on Sunday, April 16, 2023 at 7:12:01 PM
By Kenny Raymond / April 16, 2023
Comment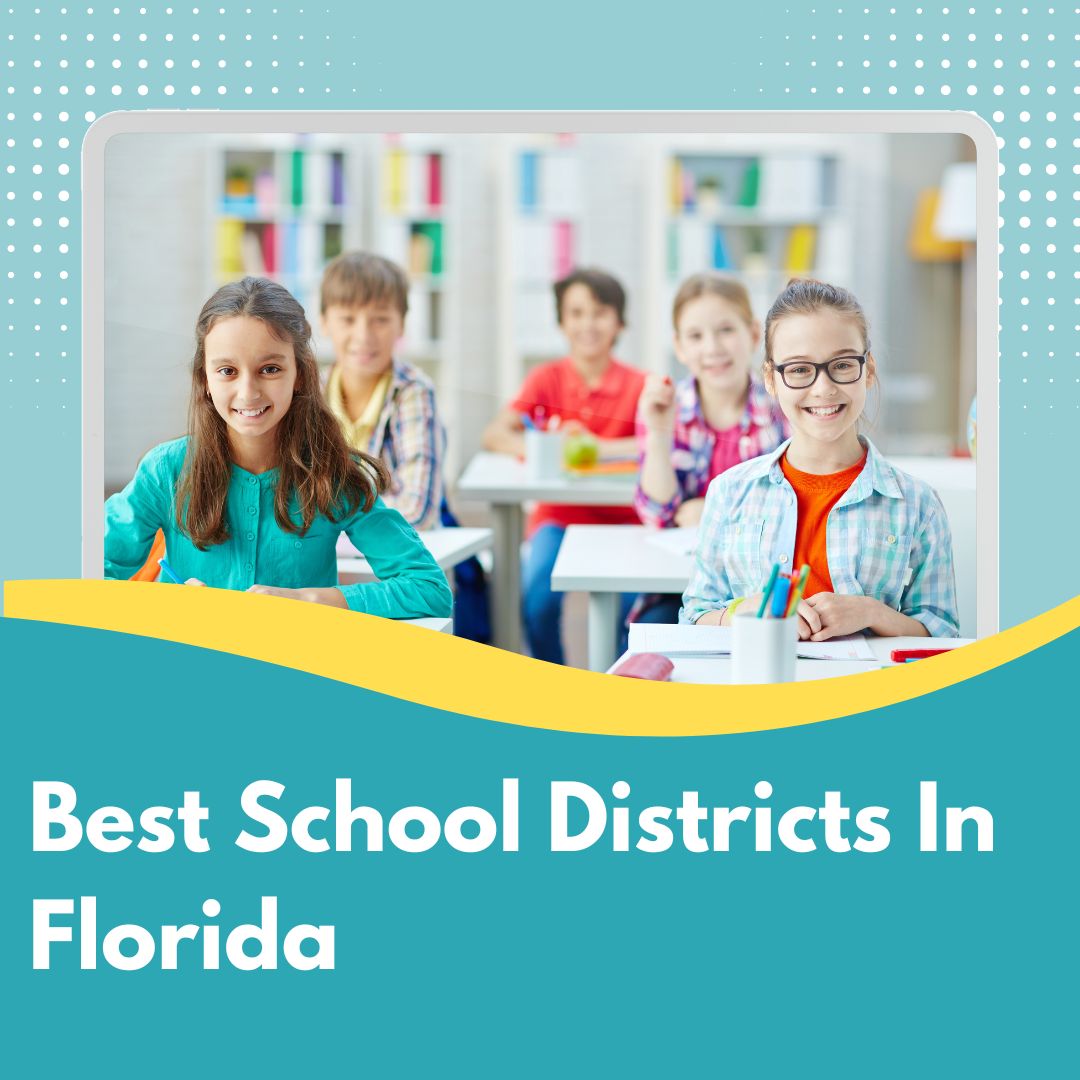 If you are considering a move to Florida, you may be considering the school districts for your children. The only way to determine where you want to move is to do your research on the school districts in the areas you are considering. You want to make sure that wherever your children go, they are receiving a quality education. Before you start your journey looking all over Florida, take a look at the info below on some of the top school districts in Florida.
Best School Districts In Florida
The St, Johns County School District is known as one of the best school districts in all of Florida. It is located in St. Augustine, Florida. This is due to the fact that this school district is one home of one of the top 3 schools in the United States. Students in this district have high academic achievement and incredible athletics.
The Seminke County School District is located in Sanford, Florida. It is a very large school district with 18 high schools. Most of which have accolades for being some of the top schools in the nation. One of the biggest accomplishments is that this district has been able to state that about 80% of its student population is proficient in all of the subject areas.
The Sarasota County Schools are some of the most sought-after schools in the United States. It is located in Sarasota, FL. This district is home to the best-ranked high school in Florida. This school is Pine View School. Every student at this high school has taken at least 1 AP exam with a 97% pass rate. This district is widely known for being a place families want to enroll their children.
The Hillsborough County Public Schools are among all of the other top-ranked school districts in Florida. There are 53 high schools in this district. It is the 3rd largest district in Florida. There are 8 schools in this district to have received medals from US News.
Broward County Public Schools is the sixth-largest school district in the nation and the second-largest in the state of Florida. It is located in Fort Lauderdale just north of Miami. This district serves PK- High school students. It is highly ranked for its academic accomplishments.
The Palm Beach County School District is in Miami. Palm Beach County School District is an above average, public school district located in WEST PALM BEACH, FL. It has 187,057 students in grades PK, and K-12 with a student-teacher ratio of 19 to 1. According to state test scores, 62% of students are at least proficient in math and 57% in reading.
In Conclusion
As you search for your new home in Florida, you may find that the Miami area is at the top of your list. For more information on the Miami area and to begin your home search, contact us. We would love to assist you with buying, selling, or investing in Miami.