7 Must-Haves for Aging in Place
Posted by Kenny Raymond on Thursday, August 27, 2020 at 10:49 AM
By Kenny Raymond / August 27, 2020
Comment
There's something comforting and secure about enjoying where you live for decades, longing to your retirement years. But, if you're planning on retiring where you are, you may want to change a few things at home rather than looking for a new place to live. A lot of baby boomers are actually staying in place, primarily due to kids and grandkids coming home or staying a while. But, maybe you just love your home or location, neighbors, or the convenience of where you are. If that's the case, you may want to stay in your home for the next couple of decades and if so, here are some great must-haves to consider buying.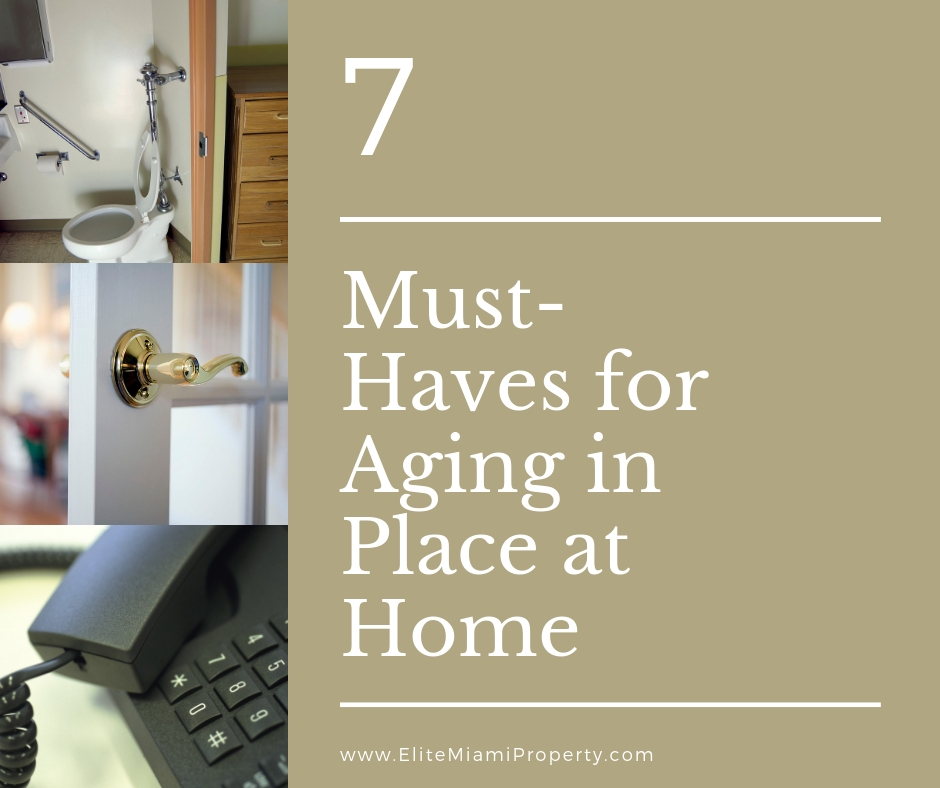 Change out your doorknobs to levers. This simple change can make it easier to operate door hardware for anyone suffering from arthritis or has issues with their joints.
Changing out hard flooring to soft carpet. This not only feels better on your feet and your joints, but could soften a fall as well.
Make adjustments to bathrooms. Grab bars, comfort height toilets, and soft drugs can really make a huge difference in the bathroom. Many of these new designs can be decorative as well as useful. You don't need to look like a nursing home to make your bathroom more convenient.
Convenient telephones. Having touchtone telephones with large buttons, speakers, or hands-free capability, as well as a text capability for those who are deaf or hard of hearing, might be a great option.
Automatic shut off safety devices for kitchen appliances. This also might be a good thing to consider looking into. If you are out and about and can't remember if you turned off the stove or left the dishwasher running, it might be a good idea to look into options that allow for automatic shut off safety devices.
Ramps for entryways. Installing a ramp or rail bars for stairs might be a good idea as well as installing a sturdier railing along all staircases. Mobility aids might also be a good option such as a walker, motorized scooter, or just simply a cane.
Step in or walk in bathtub/shower. Many bathtubs and showers can be converted fairly easy these days. You might also consider a transfer bench for a bathtub or shower and a hand-held shower head or grab bars in the shower.
Whether you're looking to modify your existing home to enjoy it for years to come or home that may already have all of these, this is a good list of things that you may not consider now but in 10 years will be a joy to have.
Contact me today if you're looking specifically for a condominium or retirement community that offers these aging in place devices. 786-443-9649
Moving to Orlando? Check out these 55+ communities in Osceola County