3 Tips for Buying in a Seller's Market
Posted by Kenny Raymond on Thursday, March 11, 2021 at 9:15 AM
By Kenny Raymond / March 11, 2021
Comment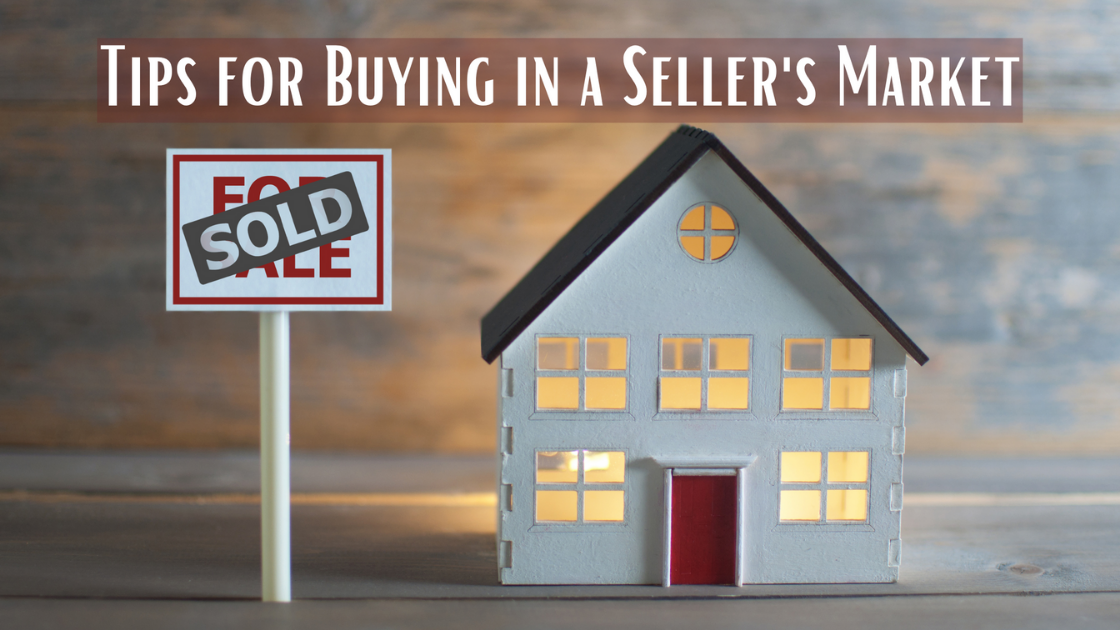 Buying a house in a seller's market may seem dauting to say the least, however rest assured it is possible to buy a home without too much compromise. While the actual buying process doesn't change much in a seller's market, sellers will nearly always receive multiple offers and even enter into bidding wars. The biggest thing to try and remember when starting your house hunting journey is to try and remain calm and patient as it may take a little longer to get an offer accepted in a seller's market vs. a buyer's market.
Related: Buying a Home After Retirement
If you're ready to start your house hunting, there are a few things you can do to try and help your chances of getting your offer accepted. First and foremost, always work with a trusted, reliable and personable realtor, especially when buying in a seller's market. Your realtor will have to use their personality and people skills ten-fold when trying to secure your new home so it important to ensure that they have good people skills and are confident when talking to owners and other listing agents.
#1 Be Competitive
Quite simply the easiest way to be purchase a home in a seller's market is to be competitive. Try looking at homes that are below your budget so that you have wiggle room to place a higher offer than the asking price, this will look more appealing to the seller and boost your chances of acceptance.
#2 Lose Contingencies
When in doubt, only place offers that are free of contingencies. Contingencies, while not always a bad thing, often look less appealing to the sellers. While it isn't a deal breaker, it is highly common for sellers to choose to accept contingency free offers over offers lined with contingencies even if the contingency free offer is for less.
Related: First Time Home Buyer – 7 Keys to Success
#3 Chat with the Neighbors
As simple as it may seem, befriending the neighbors can be your key in. By chatting with neighbors, you can not only get a feel for the neighborhood, but oftentimes the neighbors may be friends with the seller and might mention that they liked you which could help sway the seller to accept your offer over others.
Whether you are searching for your first home, a vacation home, investment property etc. understanding the current market is key. Make sure to work closely with your realtor throughout the buying process. Your realtor is there to work for you and their main goal is to ensure that you end up with the home you want, and in most cases, they'll pull out all the stops to make sure that happens whether it is a seller's market or not.
If you're currently searching for a new home, are ready to sell your home and are in need of a qualified seller's agent, or if you have any questions regarding Miami Real Estate, please feel free to contact our office at any time.