3 Hidden Costs of Calling the Coast Home
Posted by Kenny Raymond on Thursday, May 6, 2021 at 10:35 AM
By Kenny Raymond / May 6, 2021
Comment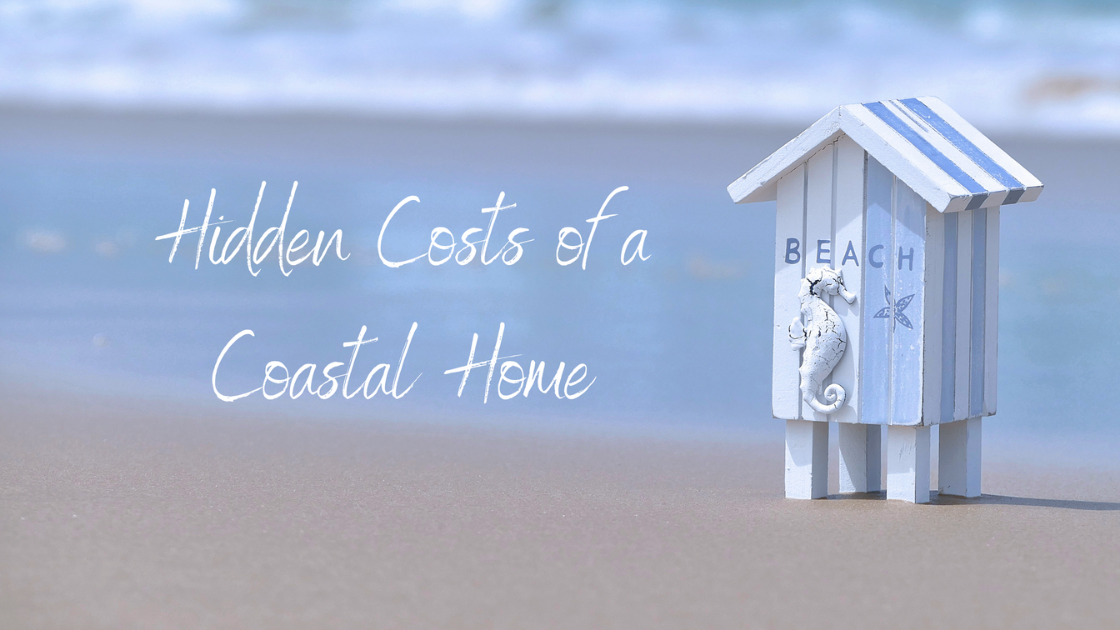 Living on the coast seems to be a dream for millions, and for those lucky enough to make this dream a reality there a few costs that many buyers and homeowners might not expect. While it is a commonly known fact that living on the coast often comes with a salty sandy mess from the beach, often the actual damages that these elements can cause is simply overlooked. If left unattended, these damages can result in a costly repair bill, likewise, to help avoid these damages often preventative maintenance is required.
Related: 3 Tips for Buying in a Seller's Market
#1 Concrete Damage
Salt in general is highly corrosive and can easily damage concrete. This can vary from damage to your driveway, sidewalks as well as foundations and even pillars and structural walls. The damage often happens slowly but once it starts, if left untreated, it can be a costly and often devastating repair.
#2 Wood Damage
The salty, sandy and wet air can easily cause damage to wooden features within coastal homes. This could be fencing, beams, decks, etc. The salt in the air actually causes the cell structures of the wood to be pulled out which can cause the wood to become weak, damaged, crumble and even break. If you've ever seen a piece of driftwood that has a near "furry" effect to it, that is caused from the salt pulling out the cell structure, and likewise, can happen to the wood within a coastal home.
#3 Mold Damage
Warm climates with constant water exposure, much like a large handful of coastal homes within the Greater Miami area are prone to mold growth. This can lead to health hazards and severe damages that can often require costly repairs if left unattended. Should a coastal home flood, it is vital that the flooded area be fully dried.
Related: Moving to Miami, 5 Things You Need to Know
#4 Car Damage
Much like the salt can damage your home in different ways, the salt can also cause damage to your vehicles. From eating away at the paint, to causing corrosion on the metal, regular car maintenance and cleaning is a must when living near the coast.
While there is nothing better than owning a beach home, it is important to think of all the costs associated with a home near or on the beach prior to your purchase so that you are able to tend to and care for you home properly to help avoid any or all of these common coastal home damages and/or repairs.
If you're currently searching for a new home, are ready to sell your home and need a qualified seller's agent, or if you have any questions regarding Miami Real Estate, please feel free to contact our office at any time.