2023 Miami Market Predictions
Posted by Kenny Raymond on Monday, December 19, 2022 at 12:22:19 PM
By Kenny Raymond / December 19, 2022
Comment
The Miami housing market has been continuously impressive. The location combined with the beaches, great weather, impeccable dining options, and culture, make for a desirable location to plant roots or even own a vacation home.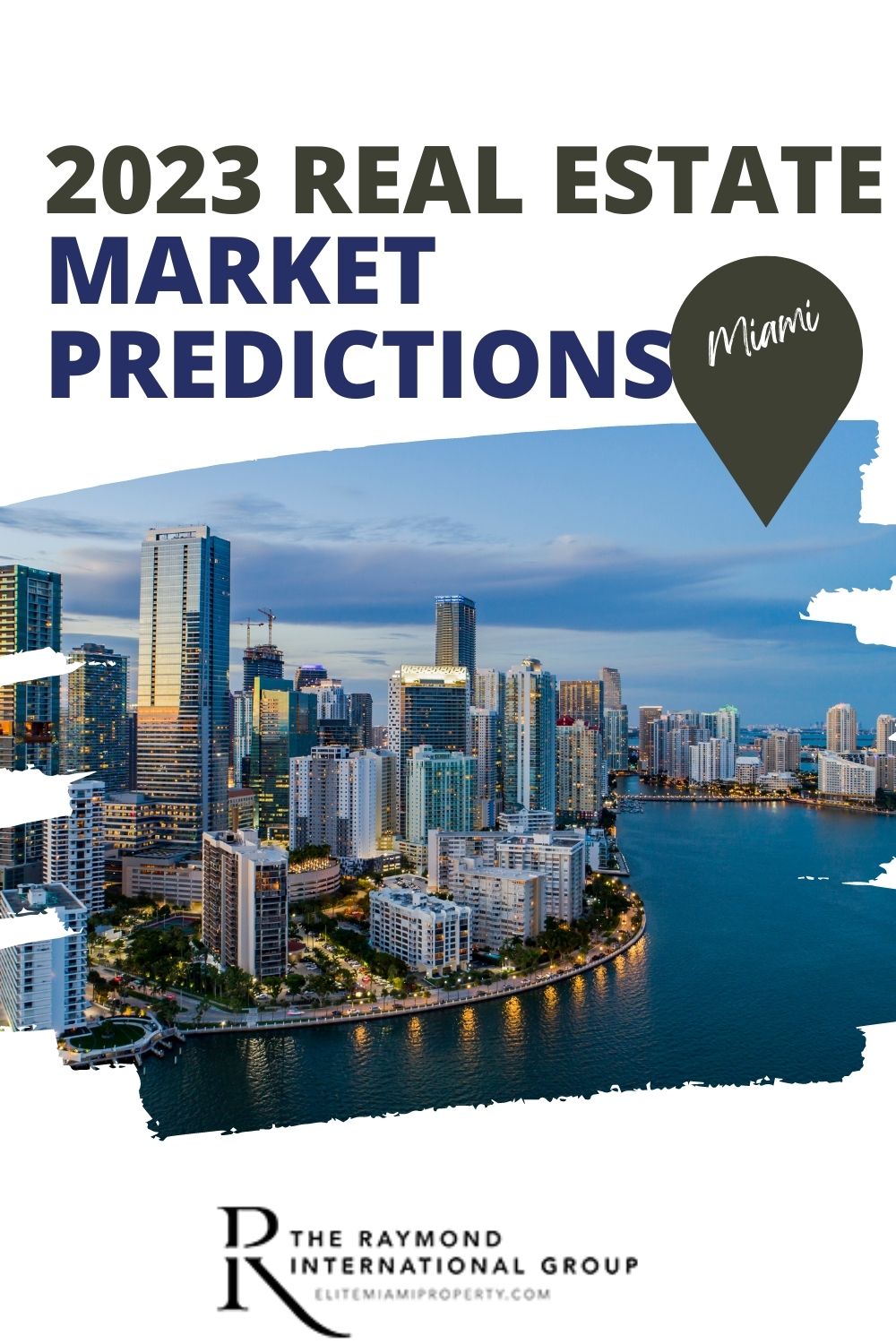 Miami has truly had one of the hottest real estate markets for some time now. A lot of investors have taken to the area and flooded the market which is a big part of the popularity. High demand creates popularity and typically higher prices. With higher interest rates a lot of markets start to move independently and it can be tough to determine what your current market will look like. So what does the 2023 market look like for Miami? Let's take a look at some of the market predictions.
Miami Real Estate Market Predictions 2023
More Expensive
The median home price in Miami increased in the last year. This increase was directly related to supply and demand that was brought on by the pandemic. It doesn't look like this will change in 2023. Demand is starting to decline while mortgage rates increase but the supply of homes still can't keep up with the demand. This drives prices up because of the lack of available housing.
Increased Foreclosures
There has been a rise in foreclosures in Miami. There were moratoriums and government aid that are now expiring and homeowners are expected to be paid in full and current. Miami has seen many foreclosures since then and this trend is expected to continue.
Rental Properties
As home prices have appreciated, profit margins have declined for flips. This means that certain property types are much less attractive to investors. This has made rental properties extremely desirable. Rents have increased faster than home values in Miami. As home prices continue to increase, then so should rents. This is a great profit for landlords.
Will The Miami Market Crash?
The higher interest rates should lead to homes having more days on the market which will give buyers more choices. This leads to moderate growth in home pricing and cools the market. Miami specifically is still in high demand and home sales are above what it was pre-pandemic. It is unlikely we will see any major home price decline or crash in the South Florida housing market just yet. The current home supple in South Florida is still favoring a sellers market. The hope is that higher interest rates will result in more days on the market. The market may cool and shift, but there shouldn't be any fear of it crashing.
In Conclusion
As you stay up to date on your 2023 Miami real estate market, you want to work with an experienced and trusted agent. If you are looking to buy or sell real estate in Miami, contact us, we are here to make your process as smooth as possible.