10 Most Revered Yoga Studios in Miami
Posted by Kenny Raymond on Monday, November 28, 2022 at 1:24:30 PM
By Kenny Raymond / November 28, 2022
Comment
Taking a break from the daily hustle of city life to enjoy some time to quiet the mind and strengthen the body is what every yogi's goal is. It can be both a spiritual and physical relief to partake in yoga, an ancient practice that now people of all ages, cultures, and ethnicity can enjoy! Yogis have taken over Miami as they now outnumber juice bars and frozen yogurt shops combined. Miami is all about namaste. From classes that cost $30-$40 apiece and memberships going for $2,000-$3,000 a year to hole-in-the-wall rooms and free sessions in gardens, Miami has it all!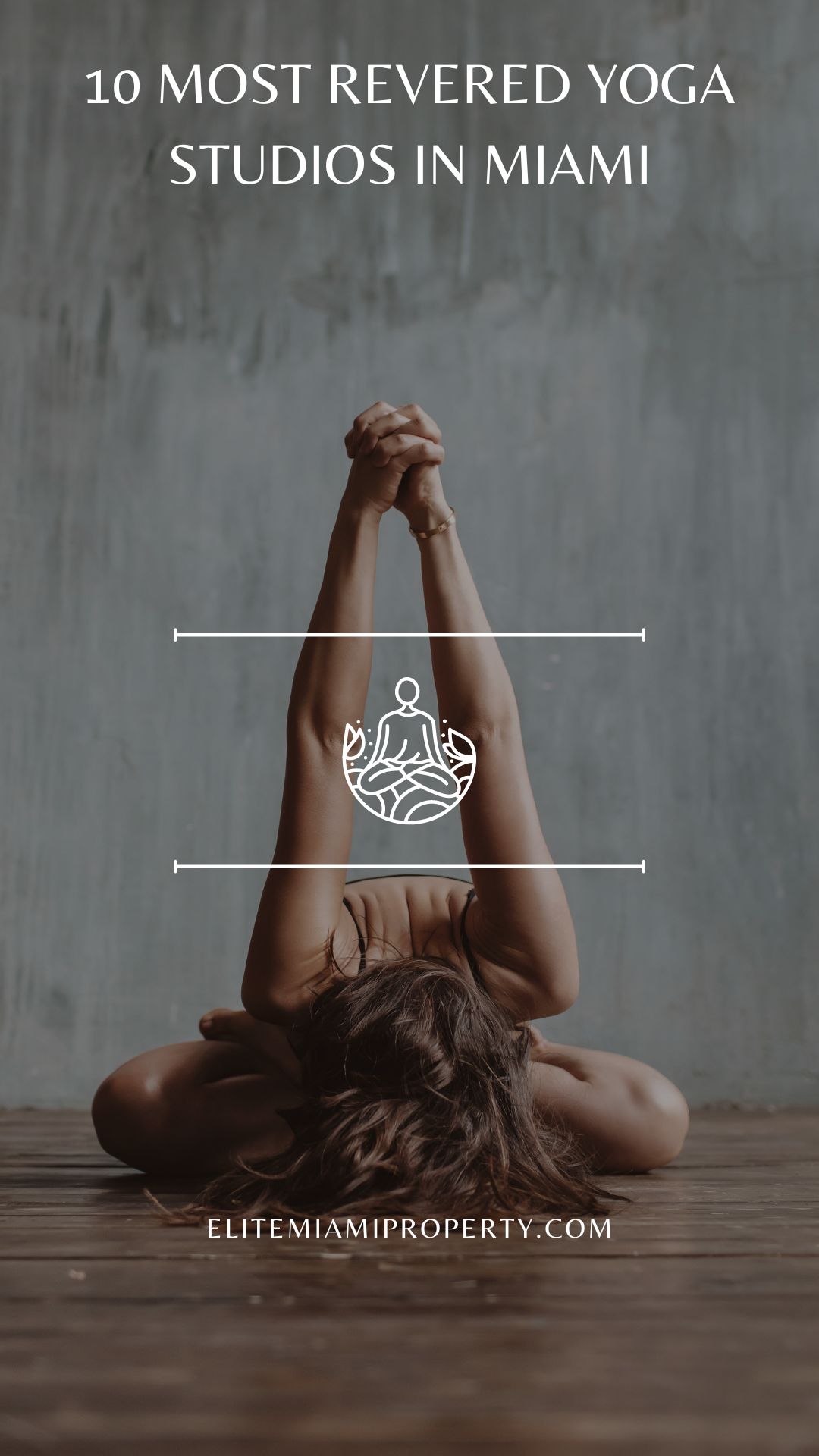 Plank Yoga Studio
Plank Yoga Studio is an Aventura studio that offers semi-private classes. Each class size is limited, which allows instructors to be more hands-on with each student. Classes are open to all levels and cost $30 per session. For just $250 you can get an unlimited membership.
I Am Equilibrium
Considered a holistic gym, I Am Equilibrium is not just a yoga studio, but a place for guests to heal and inspire. Classes tend to range from ab and glute-intensive aerial sessions to candlelit sessions. Breathing and stretching exercises in featured chakra classes are offered as well as workshops and training sessions that focus on specific topics. A five-class package costs $60, with an unlimited-class package option costing $99.
Ahana Yoga
At Ahana Yoga there is something for everyone. Instructors will take you through anything from sun salutations and twisting to inversions and chanting, all depending on what class you choose. Ahana can be found at Paradise Plaza in the Design District for outdoor classes.
Wynwood Yoga
Wynwood Yoga has two studios. The first is a heated room and the other is a one-room temperature. Here, you can find a variety of classes including hot candlelit yin, and warm vinyasa flow. For those looking for extra energy, try Agni yoga, a fast-paced heated vinyasa class that promises intensity while you are inspired to remember your inner and outer strength.
Turquoise Floating Yoga
Featured in a mobile studio, Turquoise Floating Yoga will take your practice onto the water with standup paddleboard yoga. Take one or weekly classes or schedule your private session to enjoy the views that come with being on the water in Miami.
SOL Yoga
The mantra at SOL Yoga is "to feel good here." The ultimate goal of this studio is to help you be a more balanced and grateful being both on and off the yoga mat. They have infrared-heated studios, meaning the heat penetrates beyond your skin to reach your internal organs for a full-body, cellular detox while you can stretch and flow.
Exhale
At Exhale yoga classes, you will be able to experience mindful movement and inspiring flows. With poses that will leave you a little stronger, a little sweatier, and a lot more relaxed than before class, you will be given the option to take advantage of the beautiful weather with indoor and outdoor classes on the pool deck, terrace, or beach all depending on the location.
Casa Vinyasa
Geared toward beginners, the seasoned yogi, athletes, weekend warriors, and the yoga-curious, classes at Casa Vinyasa bring in quite the crowd. Heated classes use infrared heating while also including non-heated classes, as well as Restorative, Yogalete, and Yin classes.
Modo Yoga
Classes at Modo Yoga are based on the Modo series- a unique and dynamic system of postures and breathing exercises specifically designed to be practiced in the heat. Designed to be a cardiovascular workout, every class is intended to strengthen, tone, and loosen the muscles while calming and mind and reducing stress.
Green Monkey Yoga
Serving as a staple since 2009, Green Monkey Yoga encourages its community to live their practice far beyond the walls of the studio. They offer Weekend Warrior classes on Sunday mornings while offering challenging, inspiring classes during the week. Here, you are only one class away from being a better version of yourself.
For more local information on Miami real estate and local updates and news, check out our website.