10 Best Home Security Systems and How to Choose
Posted by Kenny Raymond on Wednesday, January 29, 2020 at 11:54 AM
By Kenny Raymond / January 29, 2020
Comment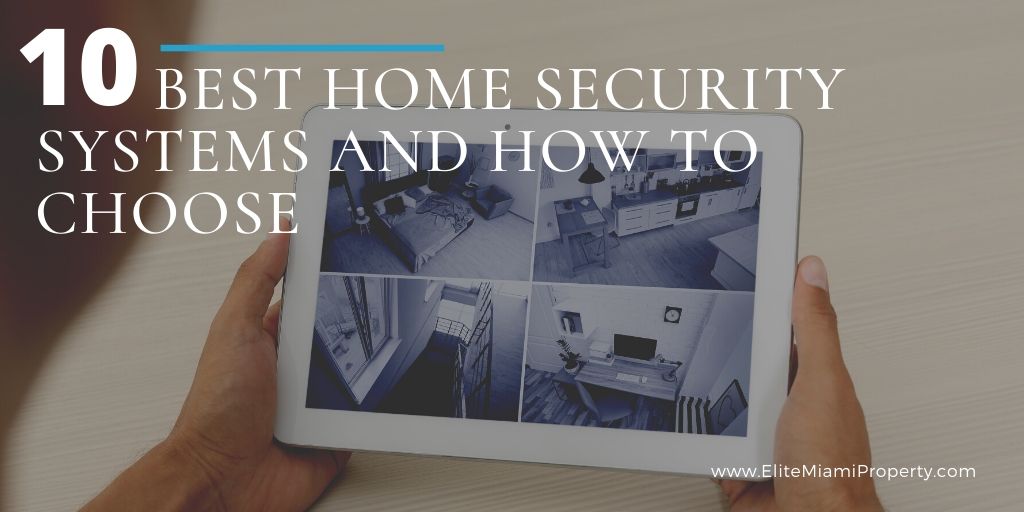 Everyone wants to feel secure and safe in their home and this is why security systems and programs are becoming more and more popular. Whether you live in a high-rise community in Brickell or a single-family home out Miami Beach, the feeling of safety and security has never been more vital. If your shopping around for security systems there are a variety of options out there from monitoring services to full-on video surveillance. So, which do you choose?
The point of a home security system is to catch potential intruders and scare them away before they can do much damage. There are several security devices with sensors, motion detectors or light-activated systems but security systems are not just designed for intruder alerts. Many systems now also monitor fire, carbon monoxide poisoning if the Internet has been taken down or cut or if there is an excess of water in the house like a leak. "It is estimated that about 23% of all US households with the broadband Internet have a professionally monitored home security system and an additional 2.5% of the self-monitored system." [Source]
But, home security systems can be expensive and a hassle, especially if you have to install it yourself. However, simply having a sign has been known to detour criminals, so you may not need an extravagant system to do the job.
Security systems may also reduce your homeowner's insurance premium. Most homeowners insurance companies can provide up to 20% discounts on premiums for customers who install security systems. Camera footage, the type of security system, and what it covers may determine how much discount you'll receive. The more documentation you have the easier and faster the claims process is can be as well. You'll want to discuss your qualifications with your insurance company.
How to choose the right security system.
Wireless technologies and smartphones make home security system installations much easier than they used to be. However, there's usually no one-size-fits-all solution. Every system and company has its advantages and disadvantages as well as different levels of service and costs. To determine what type of system you need, first, decide on your budget. You can compare all the different security systems below and even some DIY systems to determine if you simply need a Ring doorbell or a full-on service monitoring every room in the house, exterior doors and windows, and CO, fire, and leak detectors.
Here are the best home security companies of 2020 according to US news.com.
MORE RESOURCES:
5 Security Tips to Protect Your Home and Family
7 Must-Haves for Aging in Place